8 Jampacked & Ultimate Ways to Clean Windows 10
4 min read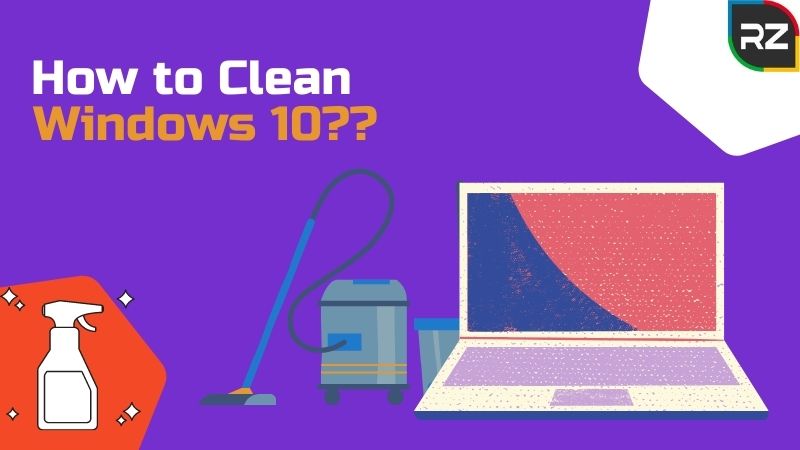 Do you want to discern the step-by-step guide on How to Clean Windows 10? Then read the full blog as here you are going to get 8 power-packed methods to readily clean up your Windows 10.
Well, momentarily these days……buying a PC collectively means you're buying loads of junk & issues.
But, as it is considered common, you must need to be updated to tackle them, otherwise, these harmless-looking junk files can really blow away your PC.
So, without any further delay, let's walk through the steps on how to clean windows 10 temp files, how to clean windows 10 cache, & many more.
8 Powerful Methods on How to Clean Windows 10
Now on, from here we'll be discussing the exhaustive methods to clean Windows which will help whilst the issue of low disk space windows 10.
Disk Cleanup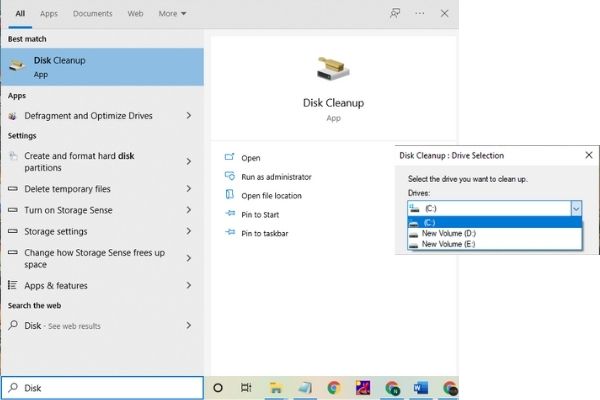 To evade the temporary files, Disk Cleanup Windows 10 is one of the primo options & also the best cleaner for windows 10 as it is already built into Windows 10.
Moreover, to free up the space what you can do is go to Start Menu>Type Disk Cleanup in the Search Box>Launch It.
Now, you'll see the list of unnecessary files, click on the Clean Up System Files to make sure, you're cleaning overall, Windows, Accounts", & the system's files.
Apart from cleaning everything, one thing you must keep in mind, don't ever delete everything from the Recycle bin until you're sure that you don't have to restore anything from it.
Before moving on to another method, we want you to get comprehended with one of the most versatile Windows Data Recovery Software" Stellar Windows Data Recovery Software".
We don't want it to happen, but if you ever get into the woe of losing data & not being able to recover it, then Stellar Data Recovery for Windows can assist you with the solution of recovering data from scratch & without any backup.
Note: The Tool also serves as a Free data recovery software through which you can preview your lost or accidentally deleted files.
Though, if you want to test the resistance of the Software, then can go for the free version.
Now, let's move on to our second method that describes How to Clean Windows 10 efficiently.
Try to Reset Windows 10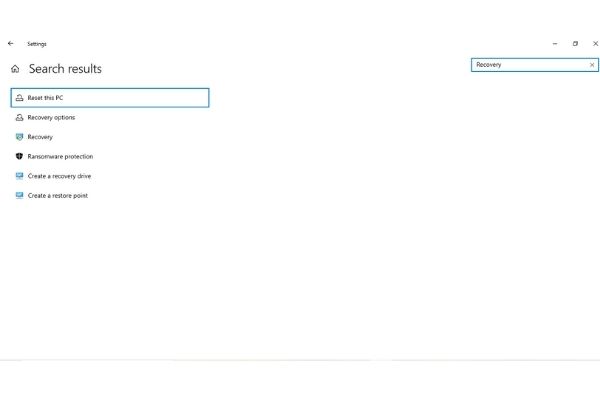 You can consider resetting Windows 10 if facing the hitch of low disk space windows 10.
Though, if you feel like you need a fresh start, then clean the Windows installation.
Subsequently, you must be aware of the fact that if you are resetting your Windows, then that ultimately means, you are reinstalling it.
Though, apart from the fact that you'll lose all your data, it's one of the perfect methods for cleaning up windows 10, if your PC came with the pre-installed junk.
Now, if you don't want to reset your windows, don't strain out, we have other tips & methods, which will be proved as the best cleaner for windows 10.
Remove Browser Extensions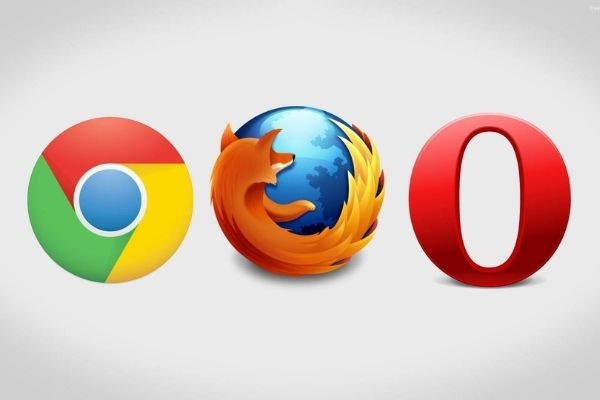 Sometimes, browser extensions can also slow down & create bugs in your Windows.
Though they are very easy to install, & most often you end up not using them.
However, you might be also risking your privacy, if you are installing the extension of a company you don't know.
Well, you must go to your web browser to the installed extension, & remove the extension you don't use or trust.
Keeping the trusted extensions is another thing, but you must remove those you don't trust, no matter you use them regularly.
Here are the Steps
In Google Chrome, click menu > More Tools > Extensions to find them.
Well, talking about privacy, you might sometimes lose your most important files or data.
What will you do then? 
Well, keep your foot ahead & test Stellar iPhone Data Recovery Software about which we guarantee, will restore all your important files & data with a flick.
Go for the Most Underrated Software at a Very Affordable Rate
Moving on to our discussing topic How to Clean Windows 10, here is another method to encounter the issue.
 Clean the Desktop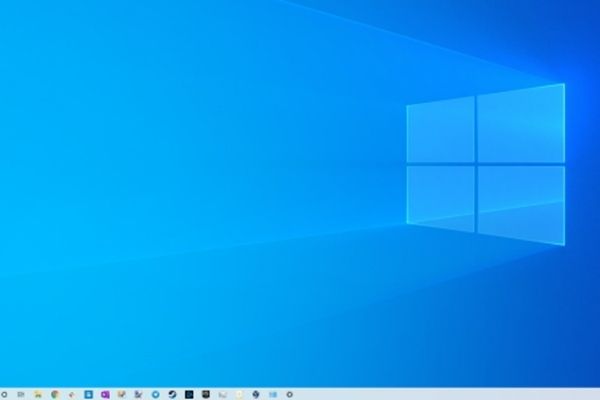 Sometimes a messed-up Desktop can also make your Windows work delusively.
Though, people everlastingly use Desktop as a temporary storage device making it filled with all sorts of files.
Albeit, you should try to reset your Desktop & for starters you can move all the files stored on your Desktop to another preferred location.
Afterward, you can create shortcuts to the most important files which you most often need on your Desktop.
After disk cleanup windows 10, it's also one of the proven methods, if you are here to know how to clean windows 10 cache.
Terminate Large Sized Item from Your Folders
Your User Folder might be packed with some Space grudging files, like documents, pictures, videos, etc.
Though, sometimes, it can be seen that lots of space are taken in App Sore data due to the information of some apps.
For instance, have a look at these files & delete those you don't use or move to external Hard Drives.
Well, sometimes this method can lead to data loss…. but why are your tormented, we have the solution for you!
You must be knowing, it's none other than Stellar Windows Data Recovery Software.
If you are still not convinced, you can go & the free version of the Software, then nothing can keep you behind from purchasing the Software.
Tidy Up Your Taskbar & Start Menu
It's better to shear off Taskbar icons, if you don't them, though, to do that right-click on the Taskbar & then click on Unpin from Taskbar.
Apart from that, give a look at your Start menu too & eliminate any kind of shortcut available there.
Try to keep those taskbars pinned only, you require regularly
Do Regular Dusting of Your PC
Well, this method is not to clean up Windows 10 but to keep your Windows PC clean so that, it doesn't get hitched & works efficiently.
So, firstly…. you must turn off your PC & do overall dusting g of your PC.
What happens is, when you don't clean up your PC, the dust gets stored up into the fan of your PC, due to which the fan will provide a low amount of cooling.
Well, this leads to the slower working of Windows 10 PC.
Elude Fake Cleaning Apps
Well, it's our responsibility that our valuable readers don't get indulge in the scam of fake apps promising to clean Windows 10 & result out as worthless.
It's quite easier with the above-mentioned steps to clean your Windows 10, on the flip side going for this kind of shifty apps means risking your privacy or data.
Well, if anyways you are stuck in that situation where you have lost all your data, then you know what you have to do right!
Just Go & Grab Stellar Windows Data Recovery Software& there your problem is resolved & you'll get back all your data & files.
Stellar Windows Data Recovery Software
The Stellar Windows Data Recovery Software is the safest & secured DIY Software that readily restores all your lost or deleted data in a go.
Though, the Software has itself created trust & prominence in the market with its durability & versatility of recovering data.
Moreover, it's the most used tool by corporates & businesses where most of the time they tend to lose the private data but due to Stellar Windows Data Recovery Software, it's easier for them to grip their data back.
Though this was all about the Software, you can visit the Official Website to have further knowledge.
Well, as promised, above we've dealt with the 8 pragmatic methods on your query How to Clean Windows 10!
Still, to clear your mind…below we're dealing with some most frequent questions asked by the users.
FAQ'S
Here Get the Answer to some frequently asked questions by users……
Q. How to Clean Windows 10 Temp Files?



You can delete the temporary files in Windows through various methods, & the best thing is we've discussed all of the above in this blog.
Though, with the above methods, you can conveniently remove the temporary or unused files
Q. How to Clean Windows 10 Cache?
With Disk Cleanup Windows 10, you can easily clean Windows 10 cache.
Click on Start>Type on Disk Cleanup, A search Box will appear…Click on Disk Cleanup.
After that Select Drive "c" & then click on ok.
Now, Tick on the Box of Temporary Files, after that click on OK.
Q. How to Stop Cleaning Up in Windows 10?
Users like you sometimes, face the issue of getting stuck while cleaning up Windows 10.
Moreover, during the cleaning of the Windows……you might see the progress at 0 % for 15-45 minutes.
Though, in that case…. you should definitely Soft Boot.
Wrapping Up
While wrapping up the blog here, we're pretty sure that you know all the useful methods on How to Clean Windows 10.
Altogether, we hope that this method would be enough to get rid of the junk on your Windows 10.
Though, go with the methods wisely, make sure you don't lose any important data or files in between the process.
If you have any queries or issues pls ask in the comment section below……we'll come up with more informative blogs, till then, keep reading our other useful blogs.
Related: Windows 11 vs. Windows 10