macOS Monterey FAQs | macOS Monterey User Guide
5 min read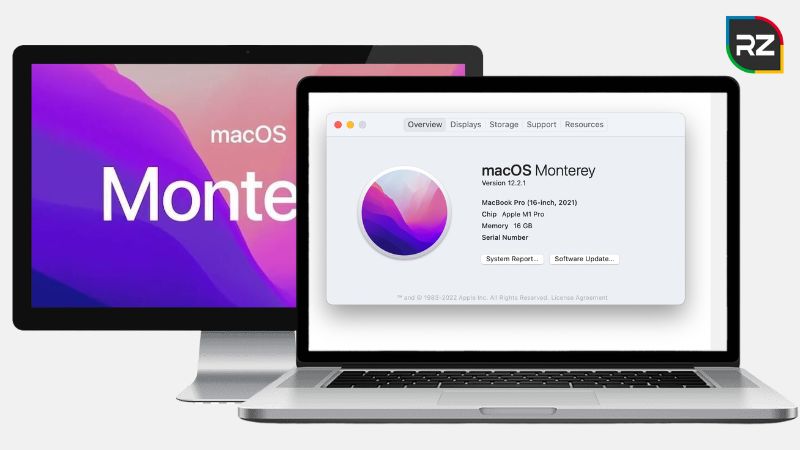 macOS is one of the top operating systems in the tech world. The unique features and the cool design make it stand out from other operating systems.
In past years, Apple has come up with various upgrades to make its OS better. Nowadays, macOS Monterey is becoming more popular among Apple users. 
macOS Monterey release date was Monday, October 25, 2021. It's a smaller update in the operating system compared with macOS Big Sur. But still, those small yet unique additions created a big difference between the older versions of the OSs and Monterey. 
Today, we will be answering some macOS Monterey FAQs that people ask and clear all your queries and doubts.
But before that, let's have a quick overview of exactly what macOS Monterey is.
Know about the latest macOS update: What's New in macOS Ventura.
macOS Monterey – Overview
Compared to macOS Big Sur, macOS Monterey is a mild Update in the Operating system. Monterey added a few yet unique features that increase the quality of the user experience and optimize the performance of the operating system. 
The Universal control is one of the biggest updates in the macOS Monterey. This feature allows users to use a single mouse, trackpad, and keyboard across various mac devices. 
Moreover, other features like voice isolation cut down the background noise, and FaceTime supports spatial audio features allowing the voices to come out where the person is positioned on the screen.
Where macOS 12.5 introduced support for the M2 chip, which allows people to pause, stop, and rewind live sports games, macOS 12.6 provides security features. 
With every little update, apple is making Monterey a better OS and increasing its performance.
Talking about the compatibility and system requirements of macOS Monterey, below are the systems that it will support.
iMac: 2015 & older

iMac Pro

MacBook Air: 2015 & later

MacBook Pro: 2015 and later 

Mac Pro: 2013 and later

Mac mini: late 2014 and older versions

MacBook: realty 2016 and later versions
So, these are the systems that are compatible with the latest upgrade of macOS Monterey. Now without wasting any time, let's hop on the macOS Monterey FAQs or questions that people have asking.
You should also read: How to Keep a MacBook's Battery Healthy.
macOS Monterey FAQs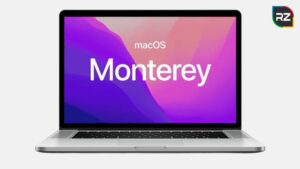 Below are some common questions that people generally ask about MacOS Monterey.
#1.

Is it Safe to Upgrade to macOS Monterey?
Yes, it is. Monetary updates are slowly improving the stability, performance, and compatibility of Mac devices. The new Features provide better security to the system and fix bug issues. 
It fixes the issue of reverting back to the tab in safari. Moreover, you now have options to play, pause, rewind, and fast-forward the live sports games.
#2.

Will macOS Monterey Delete My Stuff?
Well, as long as everything goes right, you should not be worried about any kind of data loss because of upgrading your Mac. 
However, there are 2 situations that can make you worry in reality. First is the buggy issues; if you have a weak internet server, the data might get corrupted in the middle, which leads to data loss.
And the other is the application you are using is just not compatible with the macOS upgrade. An outdated app data may become unusable after Mac's system update. 
#3.

Should I Put macOS Monterey on My Mac? Is It Worth It?
Yes, it is worth it. The macOS Monterey 12.6.1 upgrade has come up with a small security feature that increases the device's safety.
It contains three essential security patches that are important for protecting your data from any harm. It eliminates the maliciously crafted audio files that lead to disclosing information and address memory corruption issue. 
#4.

How to Get The Latest Monterey Update?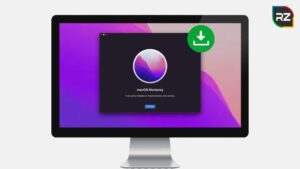 Downloading the macOS Monterey public beta version is pretty easy. Follow the steps given below to download and install Monterey.
First, back up your device's data just to be on the safe side.
Open your browser and go to "beta.apple.com."
Log in with your Apple ID and choose macOS from the list of programs.
Now, click on "Enroll your Mac" in the getting started section.
After that, click on the blue button with the beta version.
Then, download the file and follow the instructions.
After that, go to "System Preferences" and follow the prompts to download and install it. 
In the end, restart the PC and run the latest Monetary upgrade of macOS.
#5.

What are macOS Monterey Ram Requirements?
The minimum RAM requirement of the latest version of macOS is 8GB. Must have an x86-64 processor such as intel core 2 duo or later and at least 5GB of disk space for cache files.
#6.

What Are the macOS Monterey Problems?
Well, yes, there are some problems with the macOS Monterey update. People are complaining about a variety of bugs and performance issues.
Below is the list of problems that people are facing with macOS Monterey.
Severe battery life problems

The Bluetooth is not working properly.

Having issues with the Wi-Fi connectivity.

Trouble in receiving Face time calls.

Touch ID Problems

External mouse issues and many more.
The good about these issues is one can easily deal with these problems by implementing troubleshooting methods. There are various solutions available online to eliminate these Monterey problems.
But still, using methods to get rid of the problems is quite irritating. That's why many people go back from Monterey to Big Sur.
You should also read: 7 Ways to Fix Slow Internet on Mac.
#7.

How Do I Downgrade Form Monterey to Big Sur?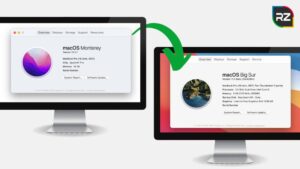 Follow the steps to downgrade from Monterey to Big Sur.
Create a Time machine backup to protect your essential data. 
In case you're worried about photos and videos, back them up in the iCloud.
Now, Prepare a Bootable macOS Big Sur USB Install Drive.
After that, enable the booting process macOS from the external device or with a T2 chip.
Uninstall the MacOS Monterey.
Now, if your device already has Big Sur installed, you can easily install it from the recovery mode. Or, use a bootable USB drive to install it.
In the end, you'll restore the data you backed up in the time machine. 
Hence, these are some of the most common macOS Monterey FAQs that people generally ask. 
Also read: 8 Troubleshooting Tips to Fix Common MacOS Problems.
Conclusion
macOS Monterey is indeed a wonderful upgrade for the Operating system. It has shown people a lot of cool stuff, like unique features and enhanced performance of the system. 
Many macOS users are using the Monterey update, and they are happy with their decision. However, if you haven't upgraded yet, have a look at the FAQs of macOS Monterey that we've discussed above.
In this macOS Monterey FAQs session, we have discussed all the major questions that users frequently ask before upgrading to Monterey. 
Hope this was helpful. If you have any queries, feel free to ask them in the comment section below.