How To Get Rid Of Error Code 43 On Mac (Quick Methods)
8 min read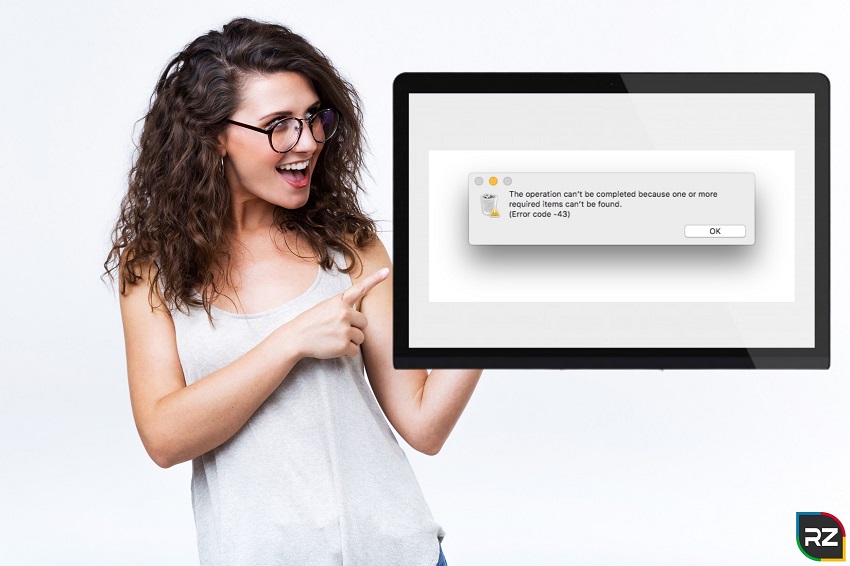 Mac OS has a good reputation than Windows and Linux because of its user-friendly interface. It is a safe, secure, and smooth operating system. But, there are times when users come across issues like Mac error code 43. It usually occurs while you try to delete or restore some files from your trash folder. Therefore, it is necessary to discover the error and correct it accordingly.
In this blog, we will explain to you in detail about the error and ways to fix it.
So, if you are a Mac user, you should read along and cheer up, as you are going to finally get rid of error code 43 on your Mac device.
And yes… Mac Error Code 43 often appears as sharepoint error code 43… so if encountering this message… sharepoint one… nothing to worry at all… as the methods are applicable for the particular error.
What Does Mac Error Code 43 Means?
Often mentioned as "error code -43′, error code 43 shows up in a window with a pop-up message saying: " The operation can't be completed because one or more required can't be found. (Error code -43)".
Nonetheless, this error occurs when you try to clean up your default trash folder or move a file from one destination to another in the drive. Moreover, these kinds of characteristics are generally shown in Mac OS X 20.2 or Mac OS X El Captain.
Certainly, there might be some causes due to which the system error appears. You are likely to get this problem due to several reasons. Like-
When you do not have the shared point of you file storage in the hard disk
While you are copying a file from one location to another. For example from your hard disk to a Pendrive
When the files do not exist anymore
Your hard disk gets corrupt due to virus attacks
You use incompatible characters in your file name (for instance, '*', '!', '@', '#', '%', etc.)
When the file is not completely transferred from one destination to another. It can corrupt the algorithm of the file.
Nonetheless, these were some of the most common errors most Mac users face. I know, you must have also faced some of these issues and are very eager to know to solve your problems.
So guys, what are we waiting for then? Let's hop on board with me and get your troubles fixed.
How to Get Rid of Error Code 43 on Mac
So, we have given you all the possible reasons that can cause error code 43 but, do not worry. We are also going to suggest to you some excellent ways to vanish all your error code worries. Besides, using these ways to fix your Mac errors is very useful.
These are some of the ways to overcome your Mac error code 43 on your device-
Procedure 1: Terminate of Locked Files in the Trash
So, Mac users, you already know that your files in the trash get locked at some point too. If you don't know, then, there it is I informed you. As a result, if these locked files when tried to delete, they show error code 43.
In that case, you can these steps below to solve your issue.
first, you need to launch an administrator (terminal) in your Mac under the utility option
next, run a command 'chflags -R nouchg' and enter your password
the, select the files by pressing Control+A key from your keyboard, paste it in the terminal and get rid of your unused files
TIP: you can also delete the files by double-clicking on it once directed to the terminal.
Procedure 2: Reset PRAM and NVRAM
PRAM, which stands for Parameter Random Access Memory, stores information like data and system configurations. NVRAM, which stands for Non-Volatile Random Access Memory, stores details about permanent components of the system.
If PRAM AND NVRAM get corrupt then, it can lead to Mac error code 43. It can happen in the case of USB transfer as well.
In this case, you have to reset the settings for them. To do that, you have to follow the steps below.
Firstly, shut down your Mac device. While it is shutting off, press and hold these keys from your keyboard 'Alt+Command+P+R'.
After that, when the device restarts, again press the same keys until a grey set-up appears on the screen.
Now, look for PRAM and NVRAM and reset its settings.
NOTE: the system starting up chime should ring thrice before the grey set-up appears.
Nonetheless, if this process does not work, then you should follow the next procedure on disk utility.
Procedure 3: Disk Utility
Using the function of disk utility to solve your Mac error code 43 is the easiest option. Because it is an inbuilt application, it is easy to scan the hard drive and troubleshoot it.  If it the case where your hard disk is causing these errors, this the best way to solve it.
The steps you should follow are-
First, if you have not launched the disk utility application on your device launch it
Search or go to finder> applications> utilities> disk utility
Various options of internal and external hard drives appear
Select the main drive of Mac, Macintosh HD
Enable all the options that appear on the right side of your screen and press the 'First Aid' button.
Agree to finally run the process, check the list that appears, which has all the issues that your device has.
Look for your problem in the list and solve it
Other than these causes, there are some other causes which are also seen by many users. These are caused because of some other applications installed in the Mac device.  It is the Mac OneDrive error code, Google drive error code, error code in Disney plus, and valiant. So, let's discuss them.
OneDrive Error 43 Mac
For those who don't know what one drive is, here is a small brief for you to understand it.
It is a storage platform with a chunk of space for your files to be safe for a lifetime. It is a hard drive in the cloud designed by Microsoft.
So, whenever you open a file from OneDrive in your Mac, sometimes it does not open. A pop- up message comes along with the problem stating- ' one drive couldn't download error code -43 Mac'. The reason for it to cause is the 'Access On-Demand' feature of Mac devices.
So, how can you solve this problem? Not to worry. This post will help you.
Sometimes, it happens that one drive does not activate the automatic starting of the application for Mac. Therefore, due to this, you have error code 43 while opening one of your files.
Hence, you have to reset the setting of one drive and allow the booting of the application in Mac.
TIP: make sure that only one version of Onedrive is installed
Google Drive File Stream Error Code 43
As in the case of files from USB, there are cases when Google file stream also causes the same issue. When you use Google file stream to transfer your files or open it in your Mac OS, it causes error code 43.
Therefore, to prevent this from happening to follow these two tips-
First, restart your device immediately, and
Finally, troubleshoot your Mac device
NOTE: if you are using Google drive file stream, then ensure that the Google drive sync application should be removed.
Error code 43 Valorant
Valorant is a shooting riots game application that is popular among many teenagers. This game shows error code 43 in between the game, which is the issue of the users.
It pops- up suddenly due to service maintenance or server related issues. Thus, to prevent this from happening to follow these simple tips:
Restart the game once again
And stop switching your tabs frequently
If you face further issues, then you should immediately report to the Support Centre of the gaming website.
Error code 43 Disney plus
Disney plus, as you know is an entertainment application where you can watch your favorites shows. Sometimes, due to unavailability of that video can cause glitches.
Hence, it leads to error code 43. Thus, you do not need to panic as I am going to give you some basic tips to avoid this error.
First, if the problem occurs, then immediately shut off the app and restart it
Finally, if any further issue occurs, reinstall the app or update it
Ok… so here finally ends up methods on how to fix Mac Error Code 43.
Now, though the above-stated methods were guaranteed to work, however, often leads to the deletion of data from the system. This situation can really get hectic, as sometimes it actually becomes problematic to recover the lost data. Now, despite the situation seems tough, there is nothing to worry about at all… as the lost data can get guaranteed recovered with the means of an effective Mac Data Recovery Software.
Today, in the market, there is the wide availability of Mac Data Recovery Software's… nonetheless, we recommend to go for Stellar Mac Data Recovery Software. Why we do so, check it out below…
Stellar Mac Data Recovery Software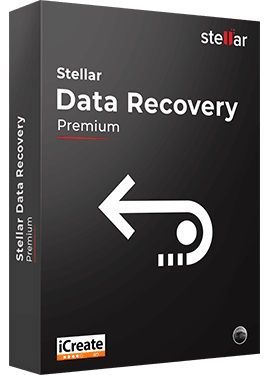 Stellar Mac Data Recovery Software is the most trustworthy and authentic Mac Data Recovery Software, comprising powerful capabilities to restore data in several scenarios… ranging from accidental deletion to lost or drive formatting and corrupt partition.
The software comes packed with highly enhance algorithmic skills. Because of that, it includes the potential of restoring data from even crashed Mac.
Salient Features of Stellar Mac Data Recovery Software
Quickly recover deleted documents, videos, photos, audios and etc
Retrieves data from crashed or non-booting Mac using recovery drive.
Recover data from APFS, HFS, HFS+, ex-FAT & NTFS drive
Recover files lost because of partition loss, USB corruption & unrecognized drive
Compatible with all the latest versions of macOS devices
Note: Stellar Mac Data Recovery Software is available in both FREE & PAID versions… With the free version, you can recover up to 1 GB of lost data for free. Nonetheless, regarding the recovery of more data, you need to go for its licensed version. Means, have to purchase it.
So, that's all… Hopefully, you enjoyed reading this blog and got clear on how to get rid of error code 43 on mac & onedrive error 43 mac & error code 43 valorant & pro tools error -43 & more. Also, get clear on how to recover lost Mac data easily and quickly… The same sort of blog will be updated in the future… So, stay tuned…
And yeah… in the case of any query regarding this blog, kindly feel free to discuss in the comment section.
Thanks