How to Troubleshoot iPhone Error 4013? How Do I Fix Error 4013 on iPad?
5 min read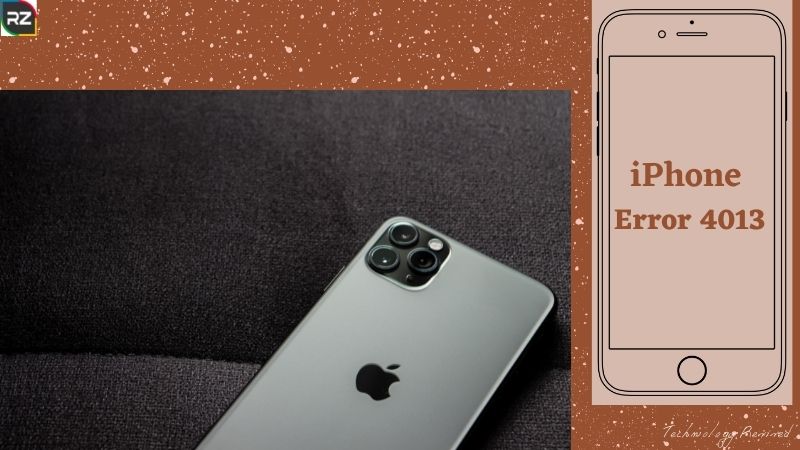 When attempting to upgrade your iPhone or iPad using iTunes, have you received error 4013 or 4014? It's possible that your iOS device became disconnected during the installation or that iTunes failed to update. The problem of iPhone Error 4013 is usually caused by a bad internet connection, insufficient device storage, an old iTunes version, or a defective USB cable/port.
After facing such issues you might encounter yourself with a message like the iPhone could not be restored an unknown error occurred (9).

Reading this, you might get an adrenaline high situation where different questions might arise. To solve such queries, we have brought you a blog that consists of all your answers.
There are a few remedies for the mistake, but randomly attempting one or the other isn't the ideal way to deal with iTunes issues. If you've encountered these difficulties during an iPhone upgrade, keep reading to learn how to fix iPhone Error 4013 or 4014 in a logical manner.
Moreover, if you are in hurry and have no time to go for manual methods, then you can also consider going for the Best iPhone Data Recovery Software.
In the same manner, the most interesting part about the Software is that it also comes in a free version with some limitations.
iPhone Error 4013 Causes
Although Error 4013 is usually referred to as iPhone Error 4013, this is incorrect. This problem can affect any iOS device, including the iPhone, iPad, and iPod touch.
When there is a problem updating iOS or restoring the device, the error arises. When the device disconnects from iTunes, or when iTunes is unable to encourage the device to finish, this problem can occur. The majority of the time, this is caused by a software bug, although it can also be caused by a hardware failure in rare situations.
When you get the following message from iTunes, you'll know you're having this problem: 'the iPhone could not be restored an unknown error occurred (9)'.
So, here are a set of some pre-settings you can try before starting the whole troubleshooting process.
How to fix iPhone Error 4013 before Troubleshooting?
It doesn't have to be a tremendous pain to work around this issue. Follow these instructions in this sequence to solve an iPhone error 4013.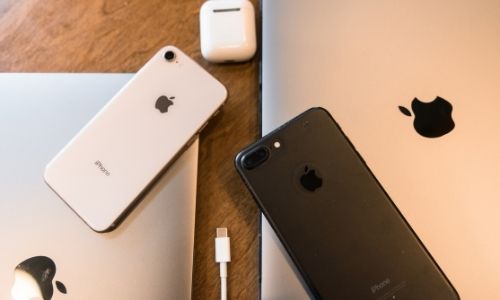 Install the most recent version of iTunes 
Software is the most prevalent cause of iPhone problem 4013. You must have the most recent version of iTunes because it is required for both restoring and updating. It's possible that you're getting this error because your iTunes version is outdated. A simple, free software update could be able to fix the issue. Try again after updating iTunes.
Let's discuss the ways to Install iTunes on different devices:-
The simplest method is to wait for iTunes to notify you that an update is available and then follow the on-screen instructions.
On a Mac, go to the Mac App Store and select Updates from the drop-down menu. If an iTunes update is available, select it and click install.
Apple Software Update and Search for iTunes on a Windows PC, or launch iTunes and select Help > Check for Updates.
Force the iPhone or iPad to restart 
Restarting an iOS device can solve a seemingly complex problem. Occasionally, the Software bug causes the issue. In this instance, you need to force restart or reset the iPhone. Then try the restore or update procedure once more.
Let's learn the ways to do so:-
To restart an iPhone X or later, simultaneously press and hold the Side and Volume Down
Press and hold the Sleep/Wake button to restart older devices. Release Sleep/Wake when the power off slider is onscreen.
This guide will show you how to restart your iPhone. The instructions are applicable to the iPhone 12, 11, XS/XR, X, 8, 7, and SE 2. Therefore, this will help to restore iPhone 11 pro error 4013, error 4013 iPhone 5s, etc. OR you can search on search engines like iPhone error 4013 Reddit.
Best DIY Software to Fix Error 4013 from iPhones & iPads
Connect the gadget to iTunes and make sure it's up to date –
Connect the device to a computer using a USB cable if the error hasn't been repaired after the first two procedures. iTunes should prompt you if you want to upgrade or restore your device when you do this. The update is the option to choose.
The steps to do so are as followed
Connect your iOS device to the computer you'll be using to sync it, and then launch iTunes.
To access the device administration panel, select the device icon.
To sync the device with the PC, select Sync. Alternatively, click Back up Now to create a backup of the phone's data.
After the sync is finished, the iPhone management screen displays the device's iOS version as well as information about a newer version if one is available. To begin the procedure, select Update.
Select Download only if you want to save the software for later, or Download and Install if you want to update right now.
Read about the new features, repairs, and modifications that the new iOS version has to offer.
To accept the user agreement, select Agree.
The update is downloaded and installed automatically on your device. If you're given instructions, follow them.
The device will restart automatically once the installation is complete.
On your Mac or PC, look for updates
There may be software upgrades you need to apply on your Mac or PC, just as an older version of iTunes may have produced iPhone error 4013. Check for and install any available operating system updates before trying again.
Steps to follow the instructions:
Attempt using a different USB cord – A hardware issue could be the source of the iPhone error 4013. Because the cable connecting the device to the computer is defective, it's conceivable that the iOS device is disconnecting from iTunes or that iTunes is unable to interact properly with the device. Replace the cable with another one that you know works and see if that fixes the issue.
Use a different computer to restore the data – Another possibility is that the error is caused by a hardware issue. If the USB cable isn't the issue, the USB port or a different hardware issue with the computer could be. It's a good idea to restore or upgrade your device on a fresh computer because this is a difficult problem to pinpoint.
Make contact with Apple – If you've tried everything and still can't repair issue 4013, contact Apple. You may now be dealing with a more serious issue that can only be resolved by those who have access to the best training and repair choices.
By resetting all settings on your iPhone, you can fix iPhone Error 4013/4014 – After restarting your iPhone, go to Settings > General > Reset> Reset All Settings. Because this method puts your iPhone/iPad data in danger, back up your data to iCloud or iTunes beforehand. If you forget to backup or lose your iPhone or iPad data, Stellar iPhone Data Recovery Software can help. All of your lost or deleted data from your iPhone, iCloud backup, and iTunes backup can be safely recovered with this app.
Using a Factory Reset, you can fix iTunes problem 4013/ 4014 – Before performing a factory reset, make a backup of your iPhone's data and follow the procedures below: Settings > General > Reset>Erase All Content and Settings. After that, enter your passcode and select Erase iPhone from the menu.
Enter DFU mode to fix iPhone Error 4013/4014 – Put your iPhone or iPad into DFU mode if none of the other techniques worked. However, keep in mind that doing so will wipe all data from the device, including films, images, music, and app settings. As a result, remember to back up your iPhone data.
However, you can also search on search engines about iPhone error 4013 Reddit to get more Ideas about the issue and its solution.
iPhone 7 Error 4013 Solution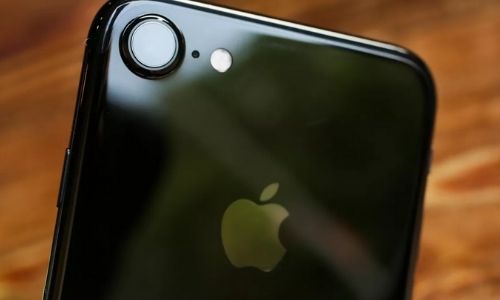 One of the most prevalent issues faced by iTunes owners is iPhone error 4013. Pseudo soldering or CPU damage are the most common causes of iPhone 7 error 4013, however, it could also be related to the power supply of the baseband PMU or NAND Flash.
Because CPU repair is tough, we can start by checking the power supply of the baseband PMU and NAND Flash. If nothing goes wrong, try replacing the baseband PMU with a new one. These can be one of the best iPhone 7 error 4013 solutions other than the above-mentioned points.
Although, you can also prefer purchasing Stellar iPhone Data Recovery Software from its Official Website.
Solution for error 4013 iPhone 5s
Many users complain about facing iPhone error 4013 after water damage. Users with iPhone 5s generally find this error. If you are one of them, then you should read the next point carefully to get your issues fixed.
NAND problems can cause iPhone Error 4013. Because your gadget has been polluted by water, the first step is to get it professionally decontaminated. Water tends to infiltrate under ICs, causing corrosion, shorts, and other issues.
You Might Want to Give the Following a Shot:
Remove the logic board from your phone by opening it (follow this guide)
Look for corrosion on the logic board, especially around the connectors.
Examine the board from both sides. Unfortunately, shields cover 80 percent of the board. Typically, here is where the harm occurs.
Place your board in a bottle containing >90% isopropyl alcohol and leave it to soak for a bit.
Brush away any corrosion you see with a soft brush, such as a toothbrush.
Rinse with alcohol and repeat the process.
Allow for a day of air drying.
Put everything back together and hope for the best.
If your battery has bloated, you might consider replacing it.
Solution of error 4013 iPhone 6 plus
This error 4013 iPhone 6 plus can be due to multiple reasons. In a nutshell, the error is a connection fault that indicates a communication problem between the device and the computer. You can either look online by searching iPhone 6 error 4013 solution gsm or follow the steps given below.
Here are a Few Options
Attempt to use a different cable, especially an Apple Lightning cable.
Attempt using a different USB port.
Use a pick to clean out the Lightning port, since lint can clog it up and prevent a good connection.
Try a different charging port; these sometimes wear out and need to be replaced. This could be the source of the problem.
If you've done everything and it still doesn't work, you're dealing with a motherboard problem, which will necessitate a motherboard repair, which is usually not cheap. However, you can look for solutions on search engines by searching iPhone 6 error 4013 solution gsm.
How do I fix error 4013 on IPad?
You might have come across many IPad errors among which one of them is IPad pro 10.5 error 4013. Therefore, to get yourself free from this issue of iPhone Error 4013, you can definitely follow all the steps given above. This will help to remove the unwanted pop-up error messages and make your phone like before.
Stellar iPhone Data Recovery Software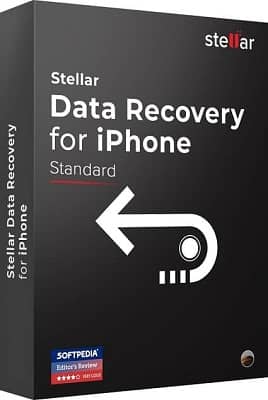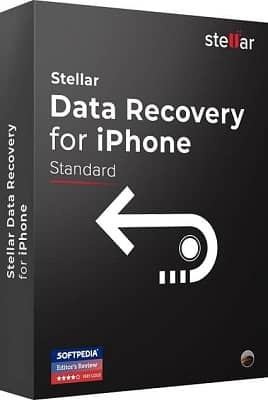 Stellar Data Recovery for iPhone is a powerful data recovery tool for all iOS devices, as well as iCloud and iTunes backup files. The app can recover deleted Contacts, Texts, Calendars, Photos, Videos, WhatsApp, Notes, and other data from your iPhone, regardless of how you lost it. It-
All iPhone, iPad, and iPod touch models are supported.
Recovers information from iTunes and iCloud backups
Applicable for iPhone 12, Pro, Mini, Pro Max, SE, 11, 11 Pro, XS, XS Max, XR, X, 8, 7, 7s, and below
​
Therefore, before following any further steps to troubleshoot, one can use Stellar iPhone Data Recovery Software for the backup process.
Conclusion
One of the methods listed above will undoubtedly fix iPhone Error 4013 or 4014, allowing you to restore or update your iPhone/iPad using iTunes.
Just remember that rather than attempting any change at random, the smarter approach is to start with the least demanding option. Also, keep in mind that difficult troubleshooting usually results in data loss. Have a device backup in place, or use Stellar Data Recovery for iPhone to recover data from iPhone, iPad, and other iOS devices in the unfortunate event of data loss.