8 Best Free Benchmark Software for Windows
5 min read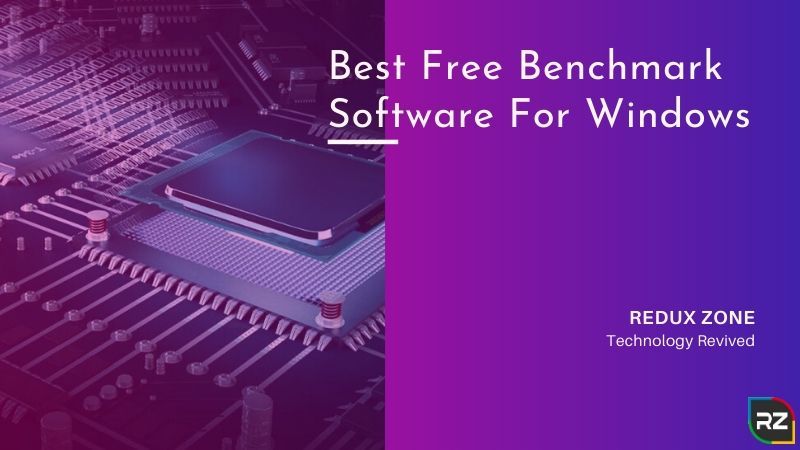 Read this blog to know about the Best Free Benchmark Software for Windows, its features, and reviews…………….
Looking to improve your PC performance, but got stuck on how to do this? Then, installing a new hardware component in your PC is a great way to improve PC performance. And to do this 'Benchmark Software' is available to help you.
Benchmarking Software allows overclocking settings changes and allows users to configure hardware change through software.
Running Benchmark on PC is more complex than running a simple software.
Therefore, we'll let you know about the Best Free Benchmark Software for Windows and how long you can expect each of these tools to take.
CPU-Z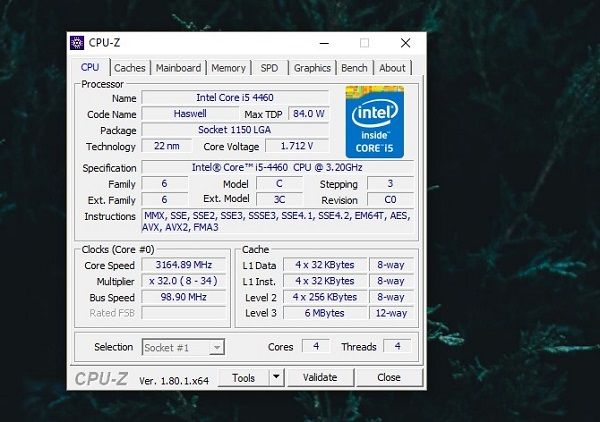 CPU-Z particularly concerned about CPU providing a complete rundown of PC's hardware specifications.
It is also for specifications for the motherboard, RAM, and graphics card which makes it an all-around the program to visualize hardware makes and models and the TXT file can be saved through the Tools option.
Free Ray Tracing Benchmark
The Free Ray Benchmark includes two tests, i.e. one for GPUs and another for CPUs.
Ray Tracing Can Be Done on Three Platforms:
Soon four
Runs on servers
Workstations or PC's
The V- Ray Benchmark is a free application and it is used to test the speediness the hardware renders.
After the completion of the test, you can share it online and compare how the hardware of the computer at the benchmark.
V – Ray benchmark also runs on Windows, Mac OS, and Linux and it works with a command-line interface and also tests without a GUI.
Futuremark PC Mark 8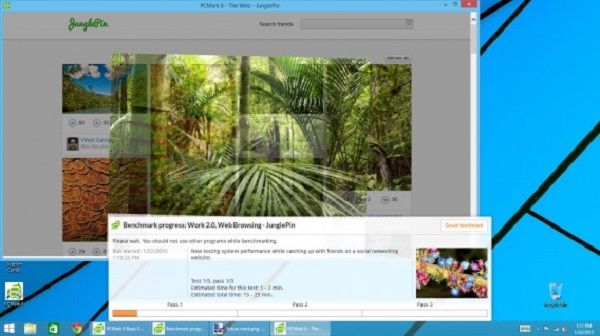 Futuremark usually provides very high quality and enhanced benchmarking software for your GPU, and it is available free and even you can use a paid version of 3D Mark's software.
This software is known for graphics testing software, 3D Mark is usually designed to focus the graphics card using complex technology that translates to games and it is GPU benchmark software.
Futuremark is also designed to test the computer's capability in a more real-world setting.
Its Advantages Include:
It focuses on your computer for everyday tasks which include office suite productivity
Web browsing
Video chat
This test will handle the situation and gives the best results, and also supplies a breakdown and you can look the results among the others who tested online.
Futuremark PC has more advanced options and it has also a free version which gives you a general idea of your computer performance.
3D mark is best suitable for benchmarking your PC for gaming purposes, it has amazing effects on your computer.
Cinebench Benchmark
CPU benchmarks provide users with data concerning fast speed and temperatures and also compare the CPU performance with others.
It's really difficult to drain out pure CPU benchmarks from pure GPU benchmarks and they both drive a PC's overall performance.
The motherboard plays an important role that influences the performance of the CPU.
Its Features Include:
Cinebench has all this under one roof, and one of the most thorough and trusted CPU benchmarks.
It renders an image and is undertaken by the CPU and it is used to compare to the real-world tests in order to gauge the CPU performance.
Cinebench is as real as it gets and also best compared to other benchmarks where they will test overall PC performance or combination of both CPU and GPU,
Cinebench tests all processor cores available for your PC, and after testing the processor will be graded in points, higher the points, the stronger the CPU's performance output.
Unigine Suite
Unigine suite is GPU benchmark software and also best Gaming Benchmark Software because of its graphics cards, if overindulgent swapping will damage the GPU if used for a long time then Unigine engines is sure to benchmark and stress test the GPU to give out maximum performance and stability as it also allows to test any GPU, budget using this software.
Novabench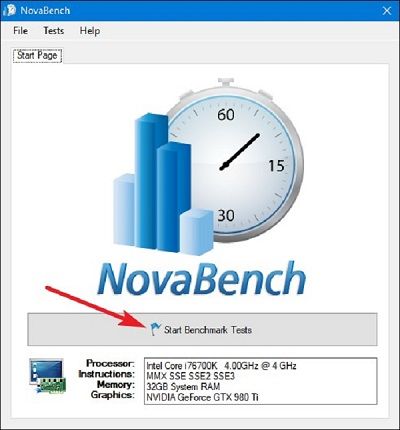 Novabench is the best benchmarking software and is suitable for CPU, GPU, RAM, and it is a great option for advanced users.
This Software is completely free, there is no paid version with many additional features.
It works well with Windows 7 through 10 and it is relatively simple on the surface, it tests your RAM, CPU, GPU, and hard drive.
Its benchmark process is faster than any other benchmarking suites and it also takes a few spans of time, while other benchmarking sites require a longer time.
Novabench Review

The Novabench score can be compared online and will give you a correct idea about how your computer is responding.
It is might be worth considering as a secondary test rather than using it as final Novabench score testing.
After testing it will display all-round Novabench Score and you can view it, the higher the result it will be best, and you can also look at the results of each individual benchmark.
After comparing the results, you can save the results for later comparison, and it will be easy for you to change the setup like overclocking with the graphic cards.
Fraps Benchmarking
Fraps is the deFacto FPS benchmarking tool in every gamer and it is easy for using and configuring it.
This allows users to view and save their FPS ratings over time. And as Fraps is used to show FPS ratings, it is useful for testing new hardware or even swapping your PC
You can use it to Screenshot and record the gameplay as well.
Heaven Benchmark
Heaven benchmark is known for its extreme performance and stability for PC hardware, video card, power supply, cooling system.
It includes interactive experience in a beautiful and detailed environment.
Heaven benchmark is a GPU – intensive that include graphic cards to limits.
Its key features include:
Extreme hardware stability testing
Accurate results due to 100% GPU- bound benchmarking
GPU temperature and clock monitoring
Dynamic sky with volumetric clouds and tweakable day-night cycle
Real-time global illumination and screen space ambient occlusion
Powered by UNIGINE 1 Engine
So, this was all about 8 Best Free Benchmark Software for Windows…………………..
Conclusion
There are so many Benchmarking software available for PC, but selecting a good one is slightly difficult as most of it doesn't reveal the truth. You can also get the list of Best Benchmark Software Reddit easily.
The above list is mentioned for Best Free Benchmark Software for Windows and for Windows 10 Benchmark also which is used to gather information about a PC's hardware configuration.
So, here we will put an end to this blog – 'Best Free Benchmark Software for Windows'. We hope you find this blog informative.
Till then, stay tuned………………