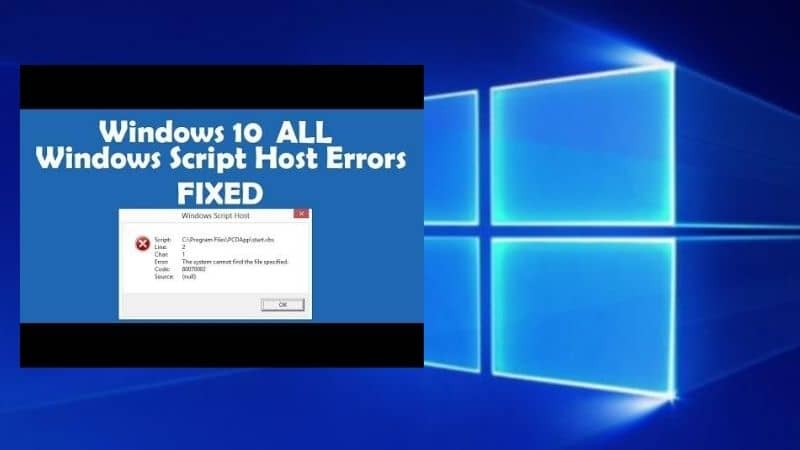 Are you also fed up with receiving Windows Script Host Error messages on your system? If yes, then this blog might catch your attention, as here we have dealt with some methods to fix Windows Script Host Error instantly.
What is Window Script Host?
The Windows operating system comes with an administration tool Known as Windows Script Host. With the help of this Script host, computer administrators can automate or administer some tasks for client computers or servers.
But because of a virus or malware attack, that infects your system, this Windows Script Host Error occurs with malicious code. In rare cases, this error may also occur while you try to execute an application. Though, users more often try to sort out this issue by ending the process from the task manager. But this is merely a temporary solution and does not eliminate the root cause of this problem.
If you are looking for some permanent solution to fix this error from your system, you just have to follow one of these manual methods mentioned in this blog below.
"If you are not much confident in following the manual methods then, you can quickly install a Free Malware Removal Tool: SpyHunter to resolve this issue for you."
How to Fix Window Script Host Error Manually?
You might receive a message on your system during startup-like "Windows Script Host Error Access Denied" or "Windows Script Host Error: The System Cannot Find The File Specified".
If you are facing this currently, we can understand that it's very much irritating. But don't worry, as it's only an error with. Vbs script file which can be resolved quickly by following the below-listed methods.
Just follow one of these methods and get rid of this irritating Error………………
Method 1: Run System File Checker
Step 1: Type "cmd" in the search bar. Then, Right-click on Command Prompt and click on Run as Administrator
Step 2: In the command prompt, enter the following command press Enter to execute.
"sfc /scannow"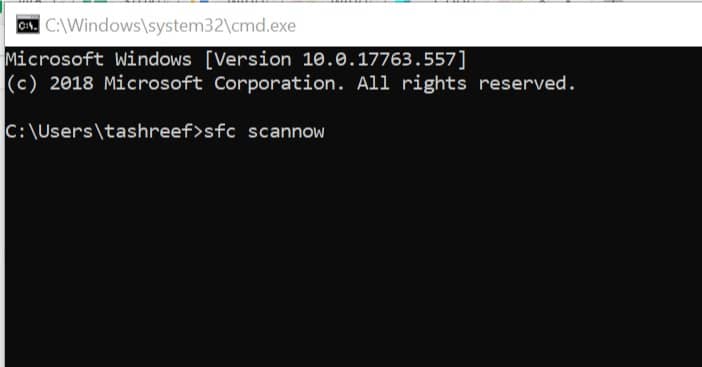 Step 3: Wait for the System File Checker to scan the system for any missing system files. If it finds any file corruption or file is missing, then the tool will automatically repair the system files by replacing the corrupted files with new ones.
Step 4: Reboot the system and check if the error is resolved
Method 2: Clean Boot Process
Step 1: Press Windows Key + R then type "msconfig" and hit ok to System Configuration.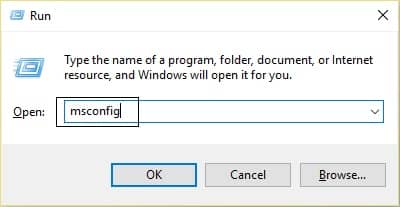 On the General tab, choose Selective Startup and under it make sure the option "load startup items" is unchecked.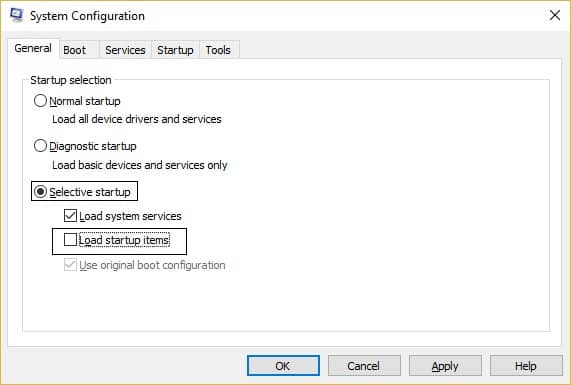 Step 2: Navigate to the Services tab and checkmark the box that says "Hide all Microsoft services". Next, click Disable all of which would disable all the other remaining services.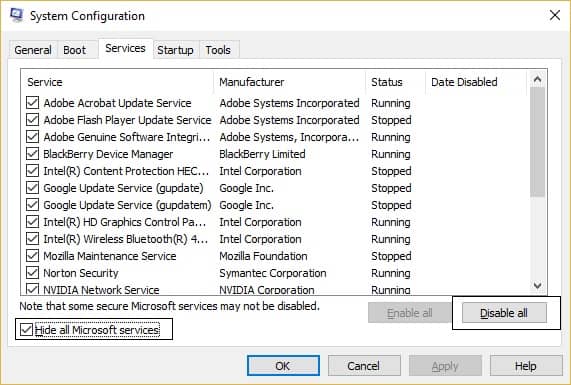 Step 3: Then, restart your PC and check if you're able to Fix Windows Script Host Errors on Startup.
After you had finish troubleshooting make sure to undo the above steps in order to start your PC normally.
Method 3: Set the Default Value. Vbs Key
Step 1: Press Windows Key + R then type regedit and hit enter to open Registry Editor.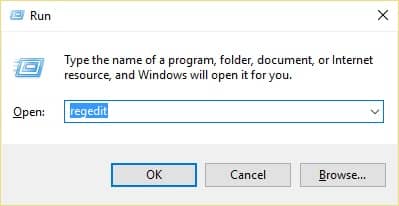 Step 2: Next, navigate to the following key:
"Computer\HKEY_CLASSES_ROOT\.Vbs"
Step 3: In the right-hand side window double click on Default. Change the Value of Default to VBSFile and hit OK.
Step 4: Reboot your PC to save changes and your system may start working fine.
Method 4: Delete VMapplet and WinStationsDisabled from Registry
Step 1: Press Windows Key + R then type "regedit" and hit enter to open Registry Editor.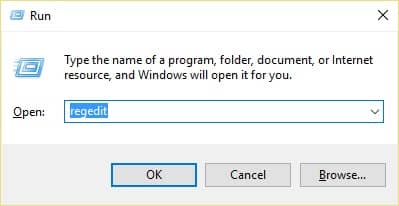 Next, navigate to the following key:
"Computer\HKEY_LOCAL_MACHINE\SOFTWARE\Microsoft\Windows NT\CurrentVersion\WinLogon"
Step 2: On the right side of the window, delete all the entries after userinit which would probably include VMApplet and WinStationsDisabled.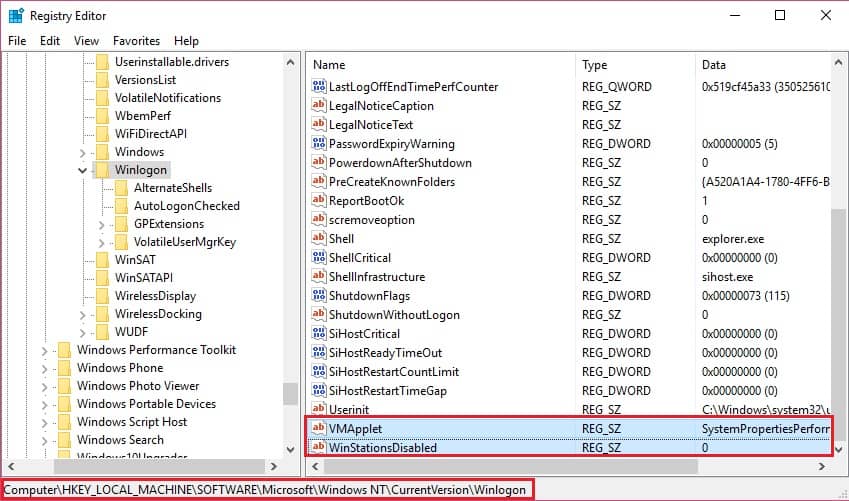 Step 3: Now double click userinit and remove the entry
'C:\windows\system32\servieca.vbs' or 'C:\WINDOWS\run.vbs'
and make sure the default value now is currently set to
'C:\Windows\system32\userinit.exe,' (Yes it includes the trailing comma) and hit OK.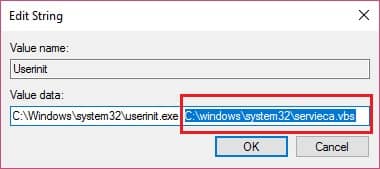 Step 4: Finally, close the Registry Editor and restart your PC.
Fix this Error Using Malware Detection & Removal Tool: SpyHunter
We know that the root cause of this error is a virus or malware attack, so nothing is better than a SpyHunter to fix this.
SpyHunter is basically a Windows application designed to scan for, identify, remove and block malware, potentially unwanted programs (PUPs), and other objects. It is specially designed to adapt and update your system as malware continues to evolve and become more sophisticated to evade detection by anti-malware/anti-virus programs.
SpyHunter has been developed and engineered with precision programming to provide sophisticated online protection and security, while still offering a user-friendly interface to bring added simplicity to your digital life.
Features of Malware Detection & Removal Tool – SpyHunter
Rapid malware scan for quick and easy detection of threats.
Enhanced multi-layer scanning with vulnerability detection.
Integrated 24/7 one-on-one Spyware Helpdesk support.
Advanced and effective real-time system guards to protect your computer
Quickly go for SpyHunter, to fix your problem………….
SpyHunter is available in both FREE & PAID version. With SpyHunter's free version… you can scan your entire PC and find the malware present on it. However, in order to remove those found viruses, you're required to go for its purchased version… means you have to purchase it.
So, that's it!! We hope all the above methods illustrated by us will surely help you to fix Windows Script Host Error. If you face any difficulty while fixing this error then, feel free to connect with us through the comment section box.
Till then, stay tuned……….