Tips and Tricks to Fix Windows Defender Code 0x8007139f
8 min read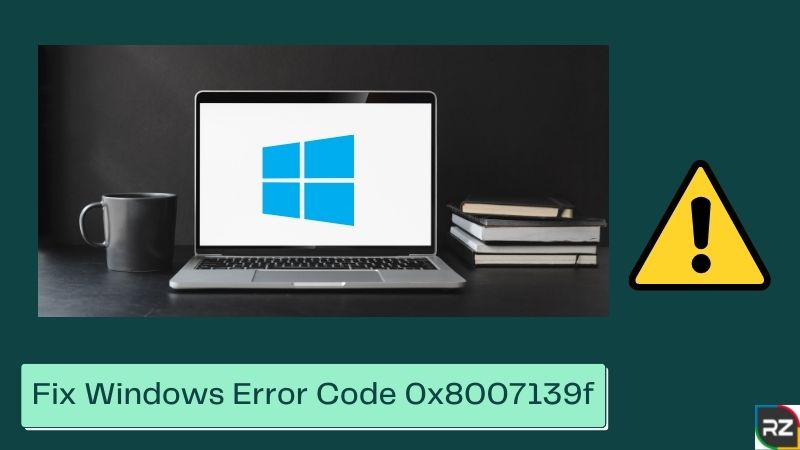 If you are the one, curious to know about the best Tips and Tricks to Fix Windows Error Code 0x8007139f, then keep reading the blog. 
The Windows Error 0x8007139f happens after some failed Windows updates or bugs during the update downloading/installing procedure. This issue could also arise as a result of certain faulty system components or software causing the error code to appear on your computer screen.
The user who encountered this issue claims that the error number shows every time they attempt to validate their account and access the official Windows Store.
If you've been seeking a means to fix windows Error Code 0x8007139f on your Windows PC and have tried a few different approaches but none of them have worked, we're here to help. Look over the instructions in the below series of contexts and try out all of the procedures suggested. If you follow the instructions to the letter, you should be able to fix windows error code 0x8007139f issue successfully.
Nevertheless, in the process of using the manual guides, if you mistakenly get all your data erased, then do not panic! Just go and get yourself a FREE version of Stellar Windows Data Recovery Software and there you go!! You have all your data reverted back to you.
Summary on Ways to Fix Error Code: 0x8007139f Windows Store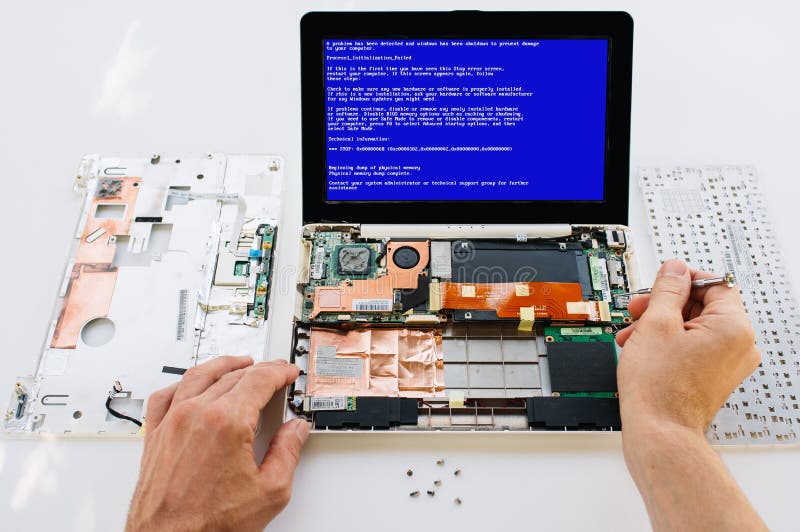 Run the troubleshooter for Windows updates.
SFC and DISM should be run.
Make sure the time and date are accurate.
Create a new local account on your computer, log in with it, and then log in to the store with your email address. If it doesn't work, switch back to your regular account and try again.
However, let's get into deeper details on some of the most recommended methods to fix Microsoft code 0x8007139f or one can say, to fix windows error code 0x8007139fthrough manual guides.
How to Fix Windows Error Code 0x8007139f Manually?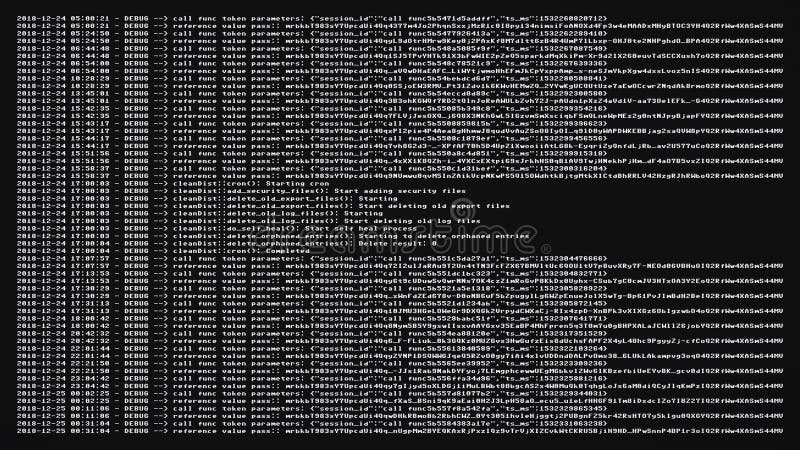 Here are some manual ways to fix Windows Error code manually……
Make sure your antivirus is up to date.
The most common reason for problem 0x8007139f is your antivirus software. Although having a decent antivirus program is necessary, it might occasionally interfere with your system and prevent you from downloading updates.
It is recommended that you temporarily disable some antivirus functions to resolve this issue.to do that:
To get started, go to the Start menu.
Select Settings.
After that, navigate to Update & Security –> Windows Security –> Virus & threat protection under Update & Security.
Select the Manage settings option on a regular basis (or Virus & threat protection settings).
Look for the part on real-time protection.
Switch it off.
In addition, you might want to turn off your antivirus and see if it helps to fix windows error code 0x8007139f. If the error notice persists, we recommend that you uninstall your antivirus software. If deleting the antivirus resolves the problem, you should consider switching to a different antivirus solution.
There are several excellent antivirus programs available, and some of them provide optimum protection while causing little disruption to your machine.
Note: You could also take help by downloading an extraordinary software, SpyHunter. It is a real-time anti-malware program and automatic removal tool that can help you get rid of spyware, worms, rootkits, and other computer dangers.
Windows Update Error 0x8007139f
If the error number 0x8007139f has been popping up on your Windows PC a lot lately, it's time to look into it. Follow the steps below to see if there are any difficulties with the updated sector that are causing this error to appear:
Navigate to the Windows search box.
Type "settings" into the search box.
Continue to the Update & Security section when Windows Settings appears.
Select the Troubleshoot option from the menu on the left.
Then, on the right, select Windows Update and then the Run the trouble-shooter section.
Although the troubleshooter isn't the most reliable option, it can occasionally assist you with certain issues, so give it a shot. If you've followed each step exactly and still haven't had any luck, it's possible that the problem isn't here.
Run a third-party PC repair utility
Sometimes native solutions aren't enough, and you can't always utilize the same solutions on Windows 7, 8, or 10, because they're clearly different.
You can, however, utilize a third-party application to execute a full scan and full system repair on your PC, regardless of what operating system you're using. Windows Update is designed to improve your operating system's overall efficiency, integrate new features, and even upgrade old ones. However, there are situations when mistakes happen out of nowhere.
Thankfully, if you run into such problems, there is specialized Windows repair software that may assist you in resolving them quickly.
Launch System Restore
Go to the search section of Windows.
Enter "system restore" in the search box.
Select "Create a restore point" from the drop-down menu.
The System Properties box will be available to you.
Select the System Protection tab, then System Restore from the drop-down menu.
After that, press the Next button.
Go to the Show more restore points area on a regular basis.
Select your preferred system restore point.
Next should be selected.
Generate a New Account
If the 0x8007139f error code looks to be caused by a problem with your user account, creating a new one may be able to help you resolve the problem. Continue with the following instructions to accomplish this.
In the Windows search box, type "settings."
Select Accounts from the drop-down menu when Windows Settings appears.
Select "Family & Other People" from the drop-down menu.
Carry on with the function "I don't know this person's sign-in information."
After that, select add a user who does not have a Microsoft account.
Select Next after creating a user name.
Check to see if the issue persists.
Run an SFC scan for the possibility of corrupted files
Type "CMD" into the Windows search box to open the Command Prompt program.
Make sure the program is running as an administrator.
In the black dialogue box that displays, type SFC /scannow and press Enter.
If this scan did not resolve your 0x8007139f error, you should look into alternative possibilities.
Run a DISM scan
Restart Command Prompt as an administrator.
DISM /Online /Cleanup-Image /restorehealth is the command to use.
Wait for the process to complete, then reboot to see whether the issue has gone away.
However, if this method did not solve the problem, the 0x8007139f error code may be less severe than first thought. Perhaps the DISM or SFC scans failed to identify cohesion.
Fix of Error code: 0x8007139f Windows Mail
If you are getting the Error code: 0x8007139f Windows Mail when adding your email account to the Mail app, check your app permissions. This error occurs when the Mail app has no access to your email. To fix this error, follow the quick steps given below.
To open the Settings window on your Windows computer, go to the Start menu and select the Settings icon.
The Windows + I shortcut keys can also be used to open the settings window.
In the Settings window, select the Privacy tab. Go to the left-hand panel and choose the Email option.
Toggle on the button under the Allow apps to access your email area.
Toggle on the Mail and Calendar button under the Choose which apps can access your mails part.
Enable the People button as well.
If any of the following choices are already selected, uncheck them and restart your computer to fix windows error code 0x8007139f. Re-enable them after you've rebooted.
Note: With Stellar Windows Data Recovery Software, you don't have to go through these long methods, which means you'll get your problem sorted within a few time.
So, if you don't have too much time, you should directly go for Stellar. 
Click The Free Download button below to download a copy of the software on your respective PC. Note: The software does require only a few MBs of the drive space.
How to Fix Error Code: 0x8007139f Gaming Services
You may be diverted to the Microsoft Store page for Gaming Services if you try to install or start an Xbox Game Pass game on your Windows 10 device. Additionally, you may encounter Gaming services error code 0x8007139f. To get to fix it, you can follow the steps mentioned below.
The notepad should now be open.
In an empty Notepad document, copy and paste the following PowerShell script:
Get-AppxPackage *gamingservices* -allusers | remove-appxpackage -allusers
Remove-Item -Path "HKLM:\System\CurrentControlSet\Services\GamingServices" -recurse
Remove-Item -Path "HKLM:\System\CurrentControlSet\Services\GamingServicesNet" -recurse
To enter the Save As dialogue box, press Ctrl+S.
Type RepairGamingServices.ps1 in the File name box.
Change the Save as type to All Files (*.*) in the Save As box.
Save the file.
Select Run as administrator from the context menu when you right-click the PowerShell script.
Restart your computer or device.
Start the Xbox program. A blue banner with the following message should appear:
'This app needs an extra component. Gaming Services is needed for playing some games. Administrator approval is required. Install'
To reinstall Gaming Services, select Install.
You should be able to install and play games after the installation is complete.
However, these were some of the simplest tricks and manual guides which could have helped some of you but might not be helpful to others. In such situations, one should directly call out the authority or the service branch of your specific operating system.
Nevertheless, there might be situations where while working on the manual guides, your system could face sudden malware attacks. Above all, while troubleshooting, you might accidentally delete all your saved data. In such cases, you need not panic because we have brought the best kind for recommendations of software that can help you there.
Software to Refer During Fixing Microsoft Store Error 0x8007139f
SpyHunter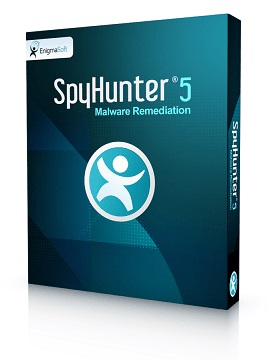 SpyHunter is a Windows application that scans for malware, potentially unwanted programs (PUPs), and other objects and then removes or blocks them.SpyHunter provides user-friendly protection, customized malware patches, technical help, and other important features like:
The Feature Include:
Malware Protection
Detection & Removal of Potentially Unwanted Programs & Privacy Issues
Advanced Removal Capabilities
Latest Malware Definition Updates
One-On-One Customer Support
Custom Malware Fixes
Exclusions
User-Friendly Interface
This software with such excellent protection algorithm comes in a FREE version for a period of time. This helps users like you to work with the software for a while and understand whether it's worth it or not. However, one can also get the PAID version, if wanted, from the official website of SpyHunter.
With full confidence, I hope, this software would be worth every penny you spend.
Stellar Windows Data Recovery Software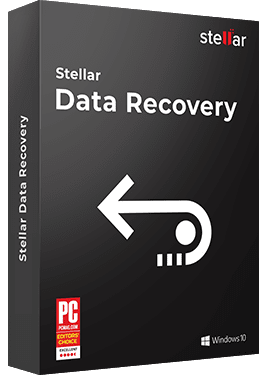 Stellar Data Recovery Software for Windows will help you recover data in a variety of situations. This dependable Windows data recovery program offers extensive recovery solutions for recovering vital data from any storage device quickly and effectively.
This Advanced Software Comes With Multiple Features Like:
Supports a wide range of file types, including documents, photographs, and other media.
Data can be recovered from inaccessible or RAW disk volumes.
Recovers data from any storage device, including hard drives, SSDs, and USB flash drives.
Formatted systems, encrypted drives, and corrupted drives can all be recovered.
Support for all types of data loss, including corruption and virus attacks.
Data recovery software that is 100 percent accurate, dependable, and efficient.
However, this particular software also comes with different versions of Standard, Premium, and Professionals packages. The standard one is available for the FREE trial for a period of time. The other two have packages that could help in getting the lost data when you get to fix windows error code0x8007139f.
Summation
The Windows Update error 0x8007139f can be annoying and prevent you from installing updates, but we hope that after reading this post you were able to fix windows error code0x8007139f.
However, with the help of software like SpyHunter and Stellar Data Recovery Software, your process would become easier. Nevertheless, if you have any other ways to resolves this issue or have any other doubts, do write us in the comment section below.