How To Fix Rstrui.exe Error in Windows 10? (7 Quick Solutions)
7 min read
Looking for a solution on how to fix Rstrui.exe Error in Windows 10? Go through this blog…
In this blog, we will give you a detailed background of the rstrui.exe error in Windows 10 and offer relevant ways to fix the issue. Moreover, since the occurrence of this error often leads to data loss… so will provide you with the proficient utility regarding the recovery of data, lost due to any reason.
What is Rstrui.exe Windows 10? & Why it is Important?
Rstrui.exe command-line utility is an executable file of the Microsoft Windows 10 operating system. It is originally located in the System32 subfolder of your Windows C drive and is responsible for the functioning of System Restore. This file is a very important part of Windows 10, as it allows you to revert your computer's registry keys, drivers, programs, and system files to a previous point in time, from malfunctions, accidental deletion, or other problems.
Restrui.exe error can occur due to a lot of reasons. If the file is misplaced in any other directory, it may create trouble. In order to steer clear of the security of a computer, malicious programs use the tag of the legitimate Windows processes that often lead to system crashes, Windows errors, malware attacks, and inability to open system files and programs. You will then have to remove the rstrui.exe file using antivirus software. Apart from that, you should not delete the file as it is a crucial component of Windows. Removal of rstrui.exe file can cause computer-related issues and impotence of the System Restore feature.
Problems Associated With Rstrui.exe Windows 10
Some common problems faced by the users whenever there is something wrong with rstrui.exe are:
exe not working/not recognized: The reason for this error is related to missing or corruption of the rstrui.exe file.
exe application error:Malware infection can sometimes cause this error. It can also be caused by faulty program code or over-stuffed memory space.
exe no restore points:This can happen if the System Restore feature is disabled and there are no restore points saved.
exe access denied:Blocked access to the file by antivirus can cause this error. A damaged rstrui.exe file is also responsible.
exe missing windows 10:The missing of the rstrui.exe file can be the work of certain bugs on the system.
exe entry point not found:This error can be related to the problems of the registry on your system.
How to Fix Rstrui.exe error in Windows 10?
To fix rstrui.exe not working or rstrui.exe missing windows 10 and other similar issues, you can follow the below-mentioned solutions…
Solution 1: Use SFC and DISM Command
If your rstrui.exe file is not working properly due to corrupted system files, you can fix the problem by running SFC (System File Checker) scan. To avoid any hassle follow the given steps:
To open the Win + X menu, press the Windows key and X. Select Powershell (Admin) or Command Prompt (Admin) from the Win + X menu.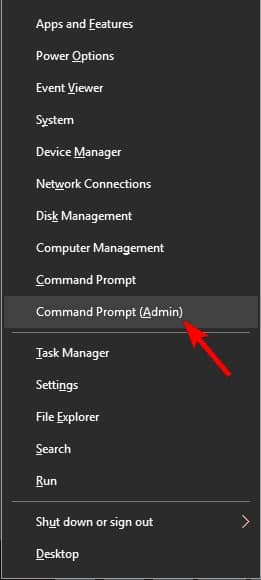 When the Command Prompt or Powershell opens, "typesfc/scannow" and hit the enter key to run the SFC scan.

Wait for the scan to be over and do not interrupt it in between. It can take about 10 minutes.
After the scan is complete, check if the problem has been resolved. If it remains or if you are not able to run the scan, then go for the DISM (Deployment Image Servicing Management) scan. For that you need to follow these steps:
Open the Search Tab, type command prompt, and run it as an administrator.
Now enter "DISM /Online /Cleanup-Image/RestoreHealth" in the Command Prompt window and press enter.

Scanning for malware can take about 10-20 minutes. Do not interrupt it.
The issue should be resolved by now.
Solution 2: Scan Your System for Malware
As mentioned above, malware infections can cause application error to the rstrui.exe file. Windows Defender is the decent built-in antivirus of the Windows 10 operating system that provides solid protection. But to deeply detect and eliminate malware you need a strong antivirus or anti-malware for maximum security.
Now today in the market, there is a wide availability of antimalware software… however, we always recommend to go for SpyHunter…
Being equipped with highly powerful and enhance algorithmic skills, SpyHunter is an anti-virus program including the potential of tracing the exact location of even those malware infections, which very easily surpasses the scanning of most of the antivirus programs.
Use the tool to perform deep scans and remove thefts to cure the problem.
So, via removing malware from PC, chances are high that you can fix… how to fix Rstrui.exe Error in Windows 10.
Solution 3: Fix the Windows Registry [How to Fix Rstrui.exe Error in Windows 10]
A damaged or corrupted registry entry can cause an error in the rstrui.exe file. That is why it is important to find out and get rid of troublesome entries. You can use registry cleaner software to fix it as doing it manually can be a hectic task.
You Might Refer Reading: How to Fix Windows 10 Error 0x80070005
Solution 4: Update Your Computer Drivers
If you're missing regular updates on your Window OS, an error can occur. Manually update your Windows by following these steps:
Open the settings page instantly by pressing Windows key + I.
Now click on the "Update & Security" section.

Press "Check for updates". The system will then automatically download and install the updates available.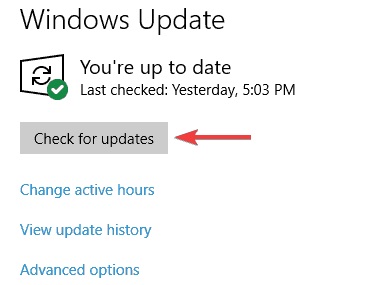 Solution 5: Use Safe Mode
Entering the safe mode sometimes fixes the rstrui.exe error. To use it follow the given steps:
Open the System & Security section in the Windows Settings app.
Click on "Recovery" to open "Advanced Startup" and then choose "Restart Now".

Follow: "Troubleshoot > Advanced Options > Startup Settings". Click on "Restart".
Once your system restarts, choose any version of Safe Mode.
Solution 6: Create a New Account
Rstrui.exe error can also be caused by corruption or any other problem in your user account. You can simply create a new user account by following these steps… this measure is one of the finest when it comes to… how to fix Rstrui.exe Error in Windows 10.
Open the Windows Setting app and navigate to the "Accounts" section.

Select "Family & other people" on the left column and click on "Add someone else to this PC".

Click "I don't have this person's sign-in information".

Choose "Add a user without a Microsoft account"
Enter the desired user name and then click Next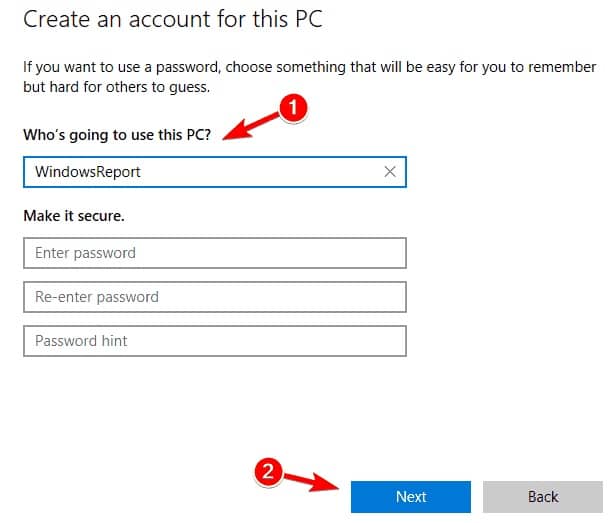 Solution 7: Rstrui.exe download
If the rstrui.exe file is damaged, you can opt for a clean reinstall of Microsoft Windows OS. This will clear the junk accumulated in your hard drive and download the file. Copying it will not do any help.
Stellar Windows Data Recovery Software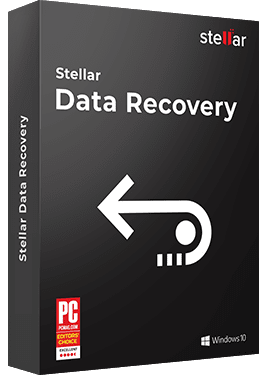 Rstrui.exe command-line option is directly linked to System Restore and the improper functioning of the file can cause a threat to the System Restore feature of your Windows. Users take the aid of this feature to return their system to the working condition in a previous time and to recover their lost files and settings. In situations where the rstrui.exe error cannot be fixed, you might lose your valuable data forever. You can find a lot of data recovery software in the market that claims to recover your lost data. However, Stellar Windows Data Recovery Software is the most efficient one.
Stellar Windows Data Recovery is a DIY tool for restoring your files and folders that have been lost or deleted on your computer, laptop, or any other storage device. It supports high-speed recovery of unlimited data on all sorts of Windows devices.
Salient Features of Stellar Windows Data Recovery Software
Easy Data Recovery:It recovers eliminated documents, photos, videos, and other types of data and is very easy to use.
Scan Function:The powerful Deep Scan function runs a thorough and extensive scan on your device for severe data loss while the default Quick Scan is to handle common data loss situations.
File Sorting:The software offers a neat and well-filtered view after the scan to help you recognize the pertinent files for recovery.
Save Scan & Resume Later:It saves your time and effort by allowing you to save the present scan and resume the recovery at your convenience.
How to Use Stellar Windows Data Recovery Software?
Follow the steps below perform recovery by using the software:
First of all, download and install Stellar Data Recovery Professional for Windows.
From "Select What to Recover" select whatever data you wish to recover and then click "Next".
You'll be headed to "Recover From" from where you have to specify the data loss location and choose "Scan".
Preview the items and choose the desired files to be recovered. Click on "Recover" and then browse to select the destination.
Conclusion
To chalk out, rstrui.exe is a vital element of your Windows system that gives power to the System Restore recovery tool developed by Microsoft. 'Rstrui' stands for Restore User Interface and the '.exe' extension indicates that it is an executable file. However, you need to make sure whether the rstrui.exe file on your computer is a threat that you should get rid of or whether it is a Windows file.
System Restore is a brilliant function to trace your valuable data. But for more credible data recovery, you can rely on Stellar Data Recovery software. Many users trust this software and thus recommend it. The software is available for Windows 10 as well as for the previous versions up to XP. Download the software today for free and once satisfied, buy a license key to avail of its full potential.