How to Recover Deleted Files on Mac
6 min read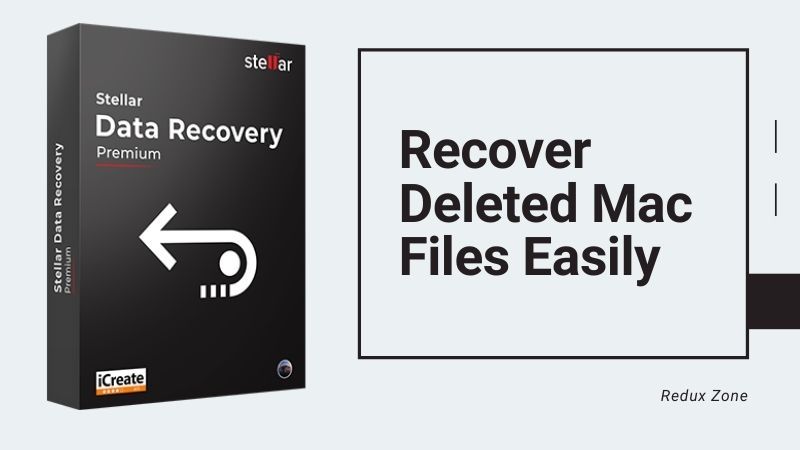 Have accidentally deleted files from Mac & now looking for effective ways on How to Recover Deleted Files on Mac??…
Well if that's the case…then what first thing you're required to do is stop panicking, as 100% chances are there that you will recover deleted Mac files… This guide includes guaranteed proven working solutions on how to restore Mac files deleted mistakenly, recently, or even permanently!!
Recovering Deleted Files Mac
As discussed above, here we're going to provide effective ways of recovering deleted files Mac… Ways are 5 in number…. You will get to know about all of them…
Ways discussed include Mac data recovery with and without software… Without software are though working, however, if you think you're in a certain hurry or something, the software is the most relevant option for you…
The software we're gonna use is Stellar Mac Data Recovery Software…
The software is guaranteed working… use by millions… A complete reputed Mac Data Recovery Program… You can easily download it and get ready for the recovery.
 Effective Ways on How to Recover Deleted Files on Mac
Way 1: How to Recover Deleted Mac Files From Trash [Not Emptied Yet]
This is one of the simplest ways for Mac Deleted Files Recovery. In this, mac data is restored from the Trash.
So, it's like whenever you delete the Mac files, via dragging them to trash can or by making right-click on them and then clicking 'Delete', actually what happens is… all those deleted files are put down into Mac trash can.
Thus, restoring files of trash can help you out in restoring deleted files Mac.
Note: The method is effective… only if you haven't emptied trash can yet and have deleted the items recently… However if emptied the trash can (intentionally or unintentionally), then my dear friend… this Mac Data Recovery method is not going to work… Nonetheless, nothing to worry at all… Other methods discussed below are meant to restore Mac data in that situation.
So,  coming to How to Restore Data from Mac trash…Below steps are discussed:
Steps to Restore Deleted Files Mac:
Open up the Trash Bin, by clicking onto its icon.
Search for the file, you suspect got deleted
If found the file, make right-click on it and then select the 'put back' option.
Finally, verify the recovery via using Finder and searching the file's original location.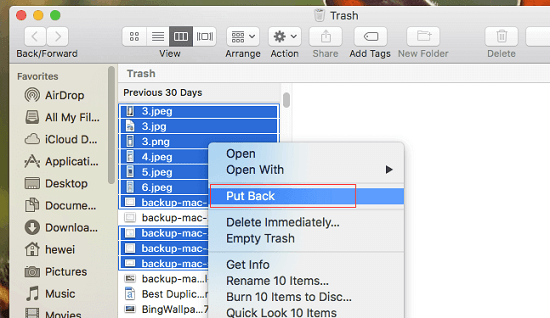 Note: Kindly do note that you have only 30 days to recover files on Mac… from the day you deleted them. After then, the deleted files automatically get deleted from Trash by Mac, on a permanent basis.
Way 2: How to Recover Deleted Files Mac Without Software via Time Machine Backup
Time Machine is a Mac inbuilt program for data backup and restoration.
If you do have good habit of backing up your Mac files on a regular basis, then this option might be the best for you… You can always recover permanently deleted files Mac from Time Machine.
This method has been referred to as one of the finest when it's about… how to recover deleted files mac without software.
Steps On How To Recover Deleted Files Mac Via Time Machine
Click Spotlight icon on the top right of Mac. Further, type in 'Time Machine' in the search box and search for it.

Find Time Machine in the search result and then click to open it up. Click the folder, where your target files used to reside.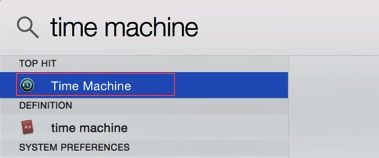 Click the upward arrow to the right the Time Machine window. Now scroll through backup files… keep scrolling until you see the deleted files appear.
Hold the Command button, in order to select the target files. Now click Restore to save the deleted items on Mac.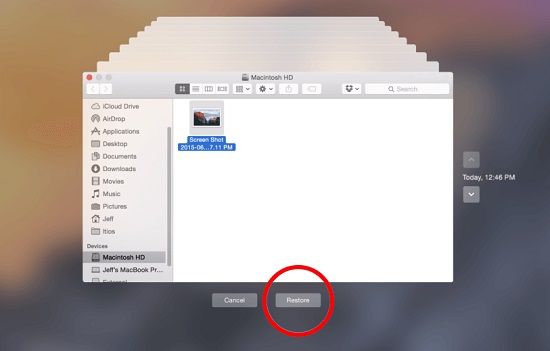 In case if the target files are in some other folder, you need to repeat the procedure, to undelete Mac files.
Way 3: How to Recover Deleted Files Mac Terminal [Using Terminal Command]
Apple's terminal application is the direct interface to OS X's bash shell. Thus, you can do numerous things, using this command prompt…
Things you can do with this command include:
Create new directories
View driver status
Change process priority
Restore files
Change file permissions
And etc
So, with the usage of Terminal command, you can easily recover deleted files mac without software.
Steps on How To Recover Deleted Files Mac using Terminal Command
Open Terminal.app. For this… go to Applications > Utilities
Type Unix Command: 'trash'. Now hit the Return key on your Mac.
Type "mv name ../" and then hit 'return' key.
Note: Replace the 'name' with full name of the file you deleted.

Type 'Quit' in the Terminal application.
Upon the completion of these recover deleted files mac steps… enter the deleted file name in the search bar, to check it.
Way 4: How To Recover Deleted Files Mac with Undo Options
Mac users usually deleted unnecessary files… in order to keep the driver clean while using the system.
This action often leads to the deletion of some vital files.
So, actually when this happens, doing nothing can very easily and quickly restore deleted files Mac, by the undo option.
With this method, you have to keep a note of one thing… it's absolutely suitable for use immediately… right after deleting a file or folder… Yes and one more thing that it's just not valid after emptying the trash or like permanently clearing it.

Way 5: How to Find Deleted Files on Mac Even Emptied Trash [100% Effective]
No matter how you have deleted your files on Mac… whether you have used 'command + del' or emptied the trash after deleting… this method is going to help you out recover deleted mac files quickly. This is the safest and most effective way to restore deleted files on Mac OS X.
People also refer it as the best way to Recover Deleted Files Mac OS Catalina.
 The method is working, no matter whether you're having back up of your data or not.
OK… so finally coming to the method… its use of Stellar Mac Data Recovery Software…
Yes guyzzzz… you got it right… we are recommending you a software, namely Stellar Data Recovery Software for Mac.
Stellar Mac Data Recovery Software – Best Way To Recover Deleted Mac Files
Being packed with numerous powerful and enhance algorithmic skills, this Mac data recovery program or software very easily and quickly recover lost or deleted data from Mac devices…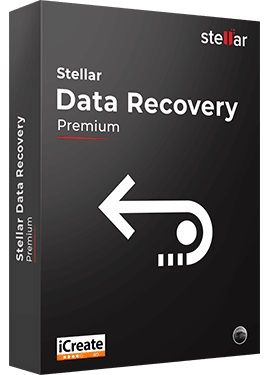 Stellar Data Recovery Software is Compatible With:
MacBook
MacBook Pro
IMac
External Hard Drive
Memory Card
SD Card
MacBook Air
Flash Drive
Digital Camera
Mac Mini
And etc
Stellar Data Recovery for Mac comprises numerous options for catering critical data loss situations. This software is the finest answer to the query: how to recover deleted cache files on mac.
Salient Features of Stellar Mac Data Recovery Software
Easily and quickly recover deleted file from emptied Trash
Recovers data from Time Machine
Recover Mac files because of formatting, permanent deletion
Retrieves deleted photos on Mac
Compatible with Mojave, macOS Catalina, High-Sierra and older macOS
An effective way to recover deleted files from hard drive Mac
How to Recover Deleted Mac Files with Stellar Data Recovery for Mac
Stellar Mac Data Recovery Software is easy, fast, and advance enough… to recover accidentally deleted or formatted Mac data.
This unique and innovative software restore Mac files in three steps:
Select: Select the files you wish to regain… Click Next
Scan: Choose a location for a 'Quick' or 'Deep' scan… Click Next
Recover: Select the files from scan results and then save them at your desired location.