How To Fix iPhone Error 14? [iPhone Could Not Be Updated Error 14 Low Storage iPhone Could Not Be Updated Error 14 Low Storage]
8 min read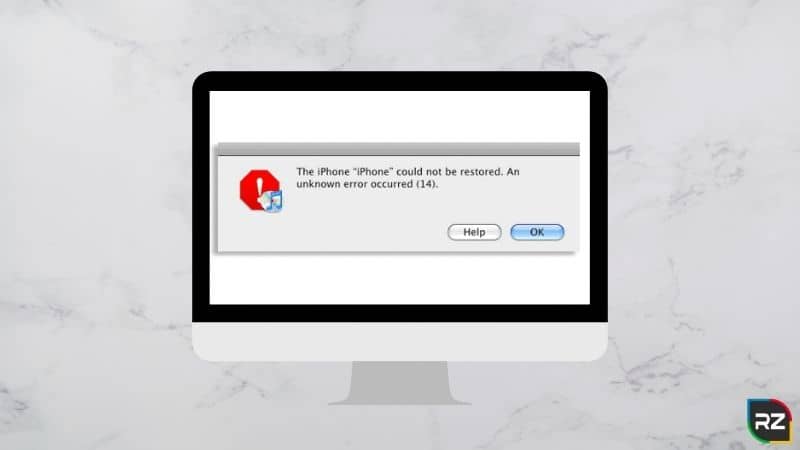 Buying an iPhone is like investing in credibility, safety, and convenience, premium features, etc. all at the same time. However, this investment faces utter disappointment when you encounter errors that might affect your data. One such error is iPhone error 14.
You come across this error while trying to restore or upgrade your iOS to iOS 13 or 14 device using iTunes. As a result, you end up doubting your decision to buy one. However, that's not right.
Although the iPhone is revolutionary, no superior gadget comes only with pros.
However, your concern is genuine. Hence, we've come up with this in-depth article on iPhone error 14 that caters to the causes and solution to this error.
Furthermore, by the end of this blog, you'll be imparted with the best data recovery software to fix this error.
Thus, let's begin. Firstly, let's know what is iPhone error 14?
What is iPhone Error 14?
iPhone error 14 aka Error 14 is an issue that intervenes in the entire process of updating and restoring iOS. This error can make your phone stuck at the Apple logo. In short, all this comes in the way when you're trying to update your iOS to iOS 14.
Now that we know what the iPhone issue is, let's discuss some of its major signs of occurrence.
Signs Of iPhone Error 14
How do I know if my iPhone is facing iPhone error 14?
Read the below-listed signs that indicate iTunes error 14
"This iPhone could not be restored. An unknown error occurred (14)." This message flashes on your device when upgrading your device.
As a result, your device goes into recovery mode.
Your device gets stuck at the Apple logo screen
So, if you see any of the above-listed occurrences, it's time to fix iPhone error 17. However, before that, let us discuss what causes this issue.
What Causes iPhone Error 14?
Following are some of the major causes of this iPhone error:
Failure in firmware upgrade:
Sometimes, when iTunes fails to recognize the IPSW files or an update, then you probably delete the IPSW files.
As a result, this action forces iTunes to download a new IPSW file.
However, sometimes this file doesn't get downloaded successfully, thereby causing iPhone error 14.
Due to a lack of capacity on the iPhone:
Users often face iPhone error 14 when their devices' memory reaches its maximum space utilization.
Due to unstable network connectivity:
Always ensure that your device is fed with high connectivity or a stable internet connection.
Because not having one may be counted as a cause for facing iTunes Error 14 or Error 14.
Due to an outdated iTunes: 
If you're using an old version of iTunes, you're more likely to face iPhone error 14 on your device.
Hence, it can be one of the causes for iTunes error 14.
Error caused due to Third-Party Software:
Sometimes, the third-party software derails or prevents any iPhone restore, upgrade, or backup by not allowing connection to Apple servers.
Due to USB Cable Problems
Again, this can be one of the major causes behind this error.
Additionally, in the upcoming section, we'll be providing you with the methods to fix this issue.
All these causes demand fixation. Therefore, the upcoming section deals with effective methods to fix iPhone error 14.
Facing Data Loss from iPhone…Go for Stellar iPhone Data Recovery Software… Best way to recover data lost due to any situation… 
iPhone 7 Error 14 Solution: How To Fix?
Let's fortify your iPhone with the below-mentioned fixation techniques…
Upgrading To The Latest iTunes Version
Make sure that you have the latest version of iTunes intact as the older version can be associated with iTunes error 14.
To fix this, all you need to do is
Open iTunes and check if there is any notification stating the need for upgrading it to a new version.
If yes, then get the latest update of iTunes software.
Turn On Backup And Manage Storage
As discussed earlier, low storage of your device can also cause iPhone this error, this needs a fixation too.
Moreover, updating to iOS 14 requires more than 5GB of storage space. However, if your storage is occupied, you might wanna free up some space by deleting apps, content, and data you no longer use.
Hence, to do the same, firstly, turn on the backup and thereafter perform a clean restore of iOS 14.
Secondly, restore iOS 14 using the .ipsw file.
Thirdly, restore your device with the previously created backup after a successful installation of iOS 144.
Fix iPhone error 14 with the firmware file
As discussed earlier, it is one of the most common problems that come in the way of upgrading your iPhone software.
This happens due to the corrupted .ipsw file. To fix this you can rename, move or delete the .ipsw file.
In case you go for the deletion of the .ipsw file,  re-download .ipsw from www.ipsw.me and restore via iTunes.
Try Replacing the battery
You might be wondering that battery problems are associated with iTunes error 29.
You're certainly not wrong. However, in some cases, this can be in the case of this iPhone issue too.
Users even reported that replacing the existing battery with a brand new one fixed  Error 14. Thus, you can do the same and thereafter restore your iPhone with iTunes.
Now, let us talk about Stellar; the best data recovery software.
LCD (Liquid Crystal Display) screen can get counted as one of the reasons behind this iPhone issue. In other words, it is likely to occur if you have recently changed your LCD screen.
Hence, to fix this, you might wanna disconnect the screen from your iOS device. Thereafter, try restoring the device via iTunes.
Additionally, if you have the old LCD with you, you can connect to the same in order to fix this error.
Fixation For USB Connectivity Issues
Using a different USB cable or connecting the cable to some other USB port can fix this iPhone error code.
Let's discuss this in detail with the below-listed methods.
Firstly, use the original Apple Lightning USB cable
Avoid connecting the USB port to your keyboard (for computers). Rather, plugin directly into the computer.
Try using another USB port on your computer to fix this iPhone problem. It is done to check if the problem lies with the cable or the port.
Check your Lightning USB cable on another computer if the error persists.
Turn Off The Third-Party Security Software
As discussed earlier, any third-party security software on your device can become a potential cause for 14 low storage. Hence, to fix this you might wanna turn it off for a while.
Thereafter, go for the update. However, if the problem persists, we recommend you uninstall the security software.
Fixation Of Network Connectivity Errors.
Are you encountering errors like; "iPhone has timed out", "The connection was reset"? If yes, then there is some network connectivity issue that ultimately is causing iPhone error 14 low storage. 
To fix the same, you need to verify the connection between your iOS device and computer, thereafter, resolve the prevailing issue. To do the same,
Disconnect and reconnect your device.
Check whether the cable connection has bogged down.
Now, check if the iPhone update error 14 storage still persists.
In case if all the above-listed methods fail and the error still persists, you must contact Apple Support.
These were some of the effective measures to fix iPhone could not be updated error 14 low storage. Please note that these methods will also work for the fixation of iPhone 6 error 14.
With this, we come to the end of this blog. Hence, let's summarise the topics we discussed so far.
OK… so these were the solutions on how to fix iPhone Error 14 or other associated issues like iPhone Update Error 14 Storage or iPhone Error 14 Low Storage or iPhone Could Not Be Updated Error 14 Low Storage.
Now one thing you need to focus on… while executing these steps… sometimes it just happens that iPhone data get lost… due to some unfortunate circumstances… Well, the fact is undeniable that data loss is a critical solution… however, the good thing is that the data is recoverable… via the means of data recovery software.
Now despite the fact that today there is the wide availability of data recovery utilities in the market… for this situation, we strongly recommend going for Stellar iPhone Data Recovery Software…
Why this only…?? You will come to know below…
Stellar iPhone Data Recovery Software – Best To Go For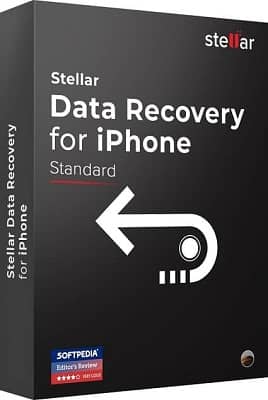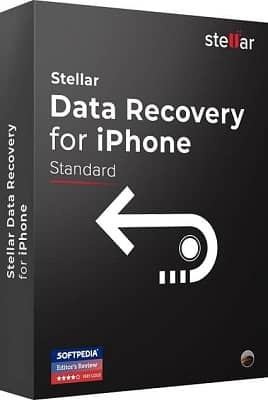 Amongst all the iPhone Data Recovery Software available in the market, Stellar iPhone Data Recovery Software is the best one to go for.
Packed with numerous powerful and enhance algorithmic skills, it's the most efficient one to go for to recover lost data from all iOS devices, iCloud, and iTunes backup files.
No matter… data loss occurs because of which reason… the tool can restore deleted contacts, texts, calendar, photos, WhatsApp, notes, videos, and several other data.
Stellar Data Recovery for iPhone is compatible with iPhone 12, Pro, Mini, Pro Max, SE, 11, 11 Pro, XS, XS Max, XR, X, 8, 7, 7s, & below.
Moreover, it very efficiently recovers data from encrypted or locked iTunes backup files.
Stellar iPhone Data Recovery Software is available for both Windows & Mac OS.
This Stellar Software comes in both FREE & PAID version.
Free version allows you to scan the files, recover the files and then provide you with preview of them. Nonetheless, in order to save those recovered files… you're required to go for its licensed version… Means… you need to purchase it…!!
Final Thoughts On iPhone Error 14 
We through this blog did not leave any stones unturned in imparting you the best measures to fix iPhone error 14
Thereafter, we introduced you to Stellar, the best data recovery software, followed by its efficacious feature.
Putting all pieces together, we can say that Stellar is the most efficient yet safe tool to recover all your data from Android's internal storage.
Furthermore, you can even go for iPhone error 14 reddit for the solution purpose.
So, did any of the discussed solutions help fix the iPhone could not be updated an unknown error occurred (14 low storage)?
Let us know by commenting below with a "yes" or "no". Moreover, in case of any further queries or confusion, feel free to connect with us.