Best Graphics Android Games 2020 Available Right Now
7 min read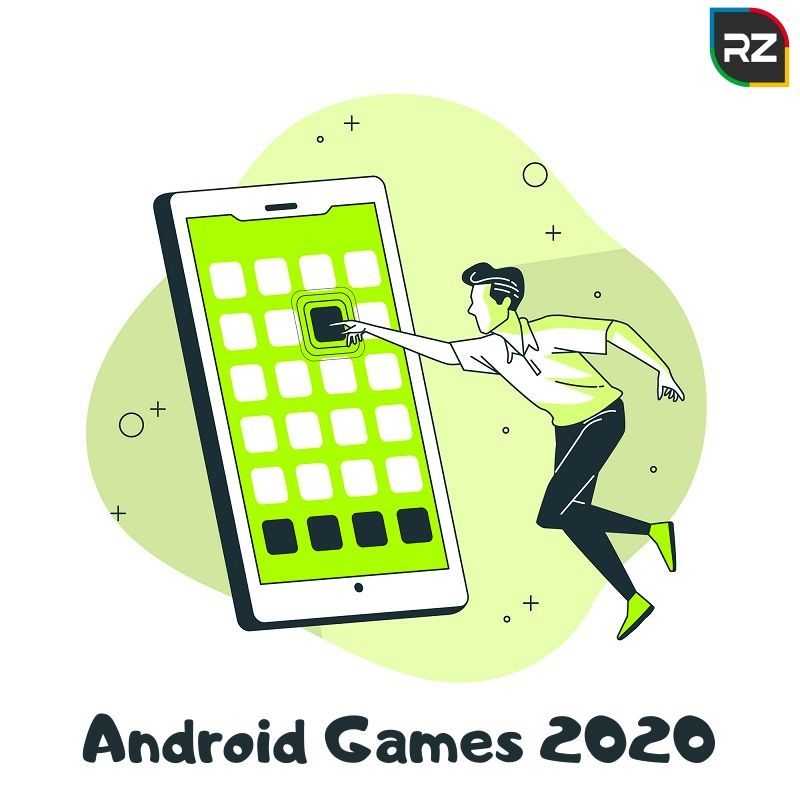 Getting bored in this Lock-down? Then, don't worry as we have compiled for you the Best Android Games 2020 (both paid and free) which you can enjoy in this situation and can make this phase thrilling and exciting………………
Gaming technology has been improved at a far greater rate than any technology that came before gaming, and Android gaming is hitting new heights in sky every year and there are loads of games available for android.
But what makes us great is we have put all games to be downloaded on your Android, either it would be Android games of all time, or free and paid Android games or Android games available offline.
Furthermore, we know that people are spending time at home these days and gaming can be a best way to pass extra time happily and it also keep depression and hypertension away.
Here we have made a list of Best Online Games for Android (Free and Paid both) as well as Best Android Games Offline.
Best Android Games Free
All games will be briefly discussed that doesn't need to be paid and with the Best Graphics Android Games 2020.
Fortnite
Ark: Survival Evolved
PUBG Mobile
Final Fantasy
Alto's Adventure
Pokémon Go
Fortnite
Fortnite is available to download for Android mobile users, it is one of the best and popular battle royale game and with introduction of new games modes and variety of cosmetics, and it is really wonderful.
Moreover, the concept of this game is as simple as just drop down into map, scavenge for weapons and materials and with shooting and crafting, fight to become the last fighter of the game.
Ark: Survival Evolved
It is one of the Best Android Games of All Time for gamers and also been for open world games, you can explore the game by land, air, sea and over 80 dinosaurs to explore and you can tame, fight and breed.
You can build and craft your own shelter and even you can unlock a range of weaponry from basic to high tech and even you can ride on the dinosaurs.
The touch controls are even much better and it is also best for experienced gamers that allows you to build your own dino collection,
It is free, but there are bunch of IAP that helps gamers for primal pass subscription that provides double XP to level up faster and will have access to upgrades, new equipment and many more.
PUBG Mobile
PUBG mobile has been out for long, and is a Role-Playing Game Best Android Games for mobile where a person plays different role. It features 100 players battle royale on a small island. Players have to collect gear, weapons and vehicles and battle out.
You can also shrink the play area to keep games too long as well as an expanding list of content, cross –overs and customization items. PUBG is one of the Best Android Games 2020 with more than million downloads.
You can also download the lite version PUBG mobile with light graphics, and it's only for lower end devices.
Final Fantasy
It is one of the amazing game on consoles and on PC, it has an amazing artwork style and it looks great on small screens and we were surprised how well mobile games reflected the events of the console game.
The game is free to download and provides free access the first chapter, but you have to pay further for each of the nine chapters, it has great graphics which will decline your mobile battery compared to others.
Alto's Adventure
If you are looking for amazing, gorgeous looking then we will suggest for Alto's Adventure, and it can compete both in terms of visual and entertaining factor.
Its adventurous view from snowboarding, high jump can make you feel jaw dropping look
Timing is everything and as you build your combo it will be faster and faster which makes it more difficult to avoid the obstacles, this game will keep you busy all time.
Pokémon Go
No list of free game is complete without Pokémon Go, and it is more popular in die- hard players.
This is generally an augmented reality game, loved by anyone who love Pokémon, it will also appeal to competitive types and to find most best powerful Pokémon.
Pokémon are caught by throwing poke balls at them which you have to collect from poke stops, it encourages kids to move out and more so it is fascinating to see Pikachu sitting on bathroom toilet.
It is one of the best fascinating game for kids and a new batch of Pokémon recently been updated.
Best Paid Android Games
It's perfect time to share some of AP's favorite paid games that keeps the doldrums at bay, as all of us across the globe stuck at home. So, from the list of Top 100 Paid Android Games, we have selected few that can melt the time away
Castlevania: Symphony of the Night
It is recently available on play store to every one surprise it's just $2.99, and it is absolutely a great deal with no Internal purchase and Ads and primary campaign takes eight or nine hours to beat it, and if you are looking to waste your time playing amazing games this would be perfect.
Stardew Valley
It is a farming game and life stimulator, in which you can plant crops, even raise chicken or two and if you are looking for game with some depth and interesting, it would be on the top list.
It's just $7.99, with no ads and IAP
Battle Chasers: Nightwar
It is an excellent turn based RPG game and similar to classic RPG, it has excellent Graphics that is available on Consoles and PC, so if you are looking for console quality RPG games offering a minimum of 30 hr campaign, it's a best game consisting all of your Requirements.
Note: High end hardware is recommended.
It is at just $9.99 and with no ads and IAPs
Ordia
It is best game for slingshot mechanics on mobile, all of you have to do is slingshot your way from one end to another end of the stage. There are many obstacles and challenges which make it a super game on mobile and positioning matters a lot.
It is at just $3.99 with no ads and IAPs
Call of Duty
It is easily one of the best shooter game on mobile, it includes in app purchase, the gameplay feels as great as ever, especially when running and gunning through a plethora of classic stages, so whether you are looking for enjoyable FPS and which can be played with touch screen, then Call of Duty will be best that fulfills both.
Also, it is free with no ads and it charges on IAPs ($0.99- $99.99)
Best Android Games Offline
Here is the list of some Best Android Games offline which you can enjoy:
Runner: Alto's Odyssey
At a first it seems like endless running game, just play for a while and you will realize there something amazing which let you to not put down.
It is one of the best Android Graphic game and music is fantastic, it will make you feel soothing and calming as you will go up and down through sand dunes and jump to collect points and perform backflips and double backflips to collect bonuses.
It is absolutely free and offline and it is new to the world of runners.
Chess: Really Bad Chess
This is really something different, don't think that old classic version of chess, it's a bad chess and just fire up the challenge within.
In this game chess board remains same, but the pieces are completely random and it make you discard everything you know about chess, and just think different.
Additionally, it is absolutely free and made offline for chess lovers.
Some other Best Android Games 2020 Offline are:
Once upon a tower
Shooter: smash hit
Racing: traffic Rider
Major mayhem
Asphalt Nitro
Best android games available May 2020
Bridge constructor portal
Game dev tycoon
Flipping legend
Monster legends
Clash royale
Boris and the Dark Survival
Rest in pieces
Exploding kittens
Tropico
In these above mentioned Best Android Games 2020, some of them are Single Player Android Games which you can enjoy in this pandemic.
So, here we put an end to this blog for – Best Android Games 2020. We hope you enjoyed reading this blog. If you want us to write more such blog then leave a comment in the comment section box below.
Till then, Stay Tuned……………………..