6 Best Nintendo Switch Controllers along with their Price
5 min read
Nintendo Switch is a gaming console that is used to play at home or on go, and it can be used anywhere you go and this feature made it quite popular among gamers.
It has detachable controllers which makes it easy to swap out its palm-sized controllers, which makes you comfortable handling it and enhances your gaming experience.
There are many switch controllers, for your convenience, we have made a list of a variety of controllers, from wired to wireless to make a customizable option for you.
6 Best Nintendo Switch Controllers
If you are looking for we have compiled a list for Best Nintendo Switch Controllers to make your gaming experience at a pro-level. This blog also includes the cheapest controller for budget-friendly Nintendo Switch Controllers.
Also to fit all your needs and we have discussed the Best Nintendo Switch Controller Price too.
Nintendo Switch Controller Joy-Con and Joy-Con Grip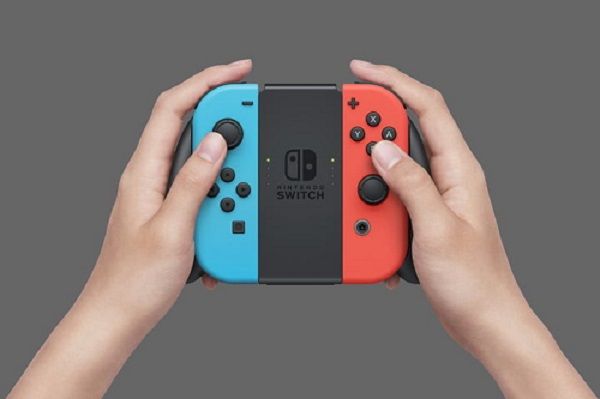 Joy-Con and Joy-Con Grip are the basic switch controllers that come with Nintendo Switch and it is handy, its versatility is quite useful.
It comes with face buttons, two bumpers, and triggers, directional buttons as well as additional bumper buttons located on the side from when you are using one of them at a time.
Nintendo Switch Controller Joy-con, when attached to switch they are perfect, offering better control and you can hand another one to other players to play some game on Go.
The joy-con controllers can also be attached to the joy-con grip to turn into a sort of gamepad. And if you don't want to reattach your joy-cons to your console after each session, the joy-con charging grip will be a better option.
Nintendo Switch Pro controller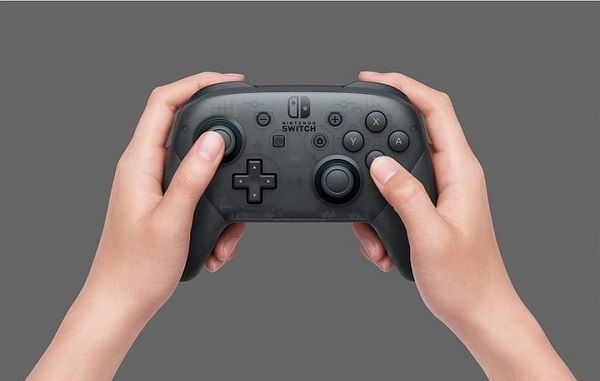 It is the Best Switch Controller and is a must-buy for most players with only a few faults. Though, it is expensive and is available for around $60. But the best part of it is the best ergonomics, buttons are satisfying to press, bumpers, triggers, and analog sticks, so you don't have to think to switch to joy-cons for certain switch games.
It's better battery life is longer than the PlayStation 4's Dual shock 4.
However, one problem with the pro controller is the D-pad and it is prone to incorrect inputs which you will notice when playing puzzle games like Tetris 99.
The Nintendo Switch Pro Controller has a lot of other features that are absent in third party controllers. It includes NFC/Amiibo support, HD rumbles, and motion controls.
This pro controller isn't just for playing the switch at home but you can be playing your favorite games on the go using the same controller you use on the home.
Price of this Nintendo Switch Pro controller is $70
8Bitdo SN30 Pro Plus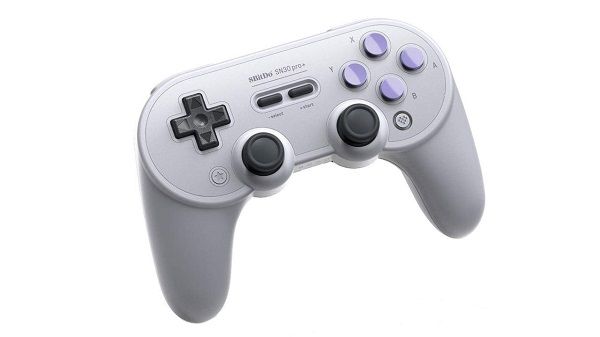 It is best Switch pro controller alternative and is one of the more exciting Switch controllers, this gamepad features a design inspired by SNES, you can remap buttons, adjust stick and trigger inputs and adjustment of the vibration.
You can swap button inputs and even create macros of up to 18 inputs. All of these customizations can be done on a computer screen, but it is quite easy for 8Bitdo's customization.
One of the best things is that it includes a removable, rechargeable battery and it allows for disposable batteries, as after its battery dies we can use other batteries to play on and it is enough to make it a great alternative to Switch pro controller.
Price of this Nintendo Switch Controller Pro is $50
Hori Spilt Pad Pro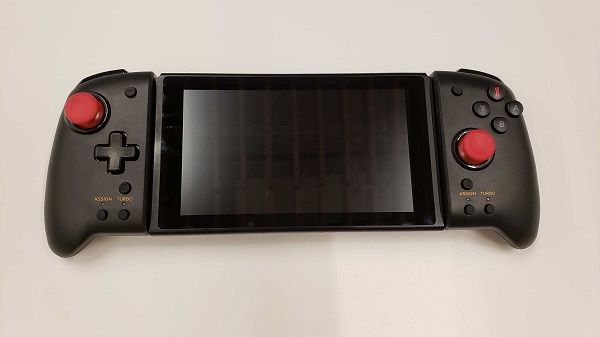 Hori Spilt Pad Pro is the best Switch joy-cons for its handled mode, someone with a big hand, the small joy-cons are uncomfortable for them, and it is an alternative to it and you will have an enjoyable comfortable experience.
You will be happier with buttons, D-pad, and analog sticks, it offers a smooth experience, and D-pad is best for hybrid controls. It can only be used in handheld mode because the controllers can't communicate wirelessly.
It doesn't have rumble and motion controls which will make you feel unhappy, but its smoother analog sticks are quite impressive.
The price of this Switch Controller is $50
PowerA Fusion Wired Fight Pad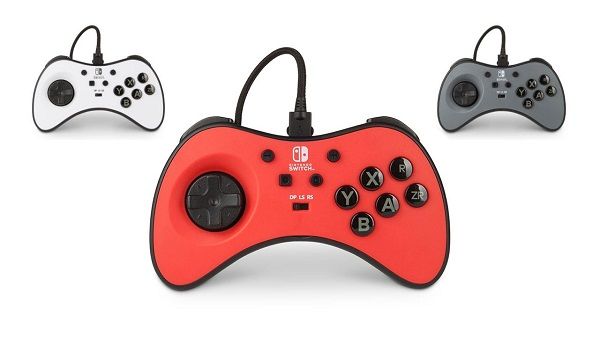 There are not a lot of options for fight pads on the switch, and there are a lot of retro controllers that make great fighting gamepads, there's always something, whether you are looking for a pair of shoulder buttons or controlling over an analog stick.
PowerA solves all these problems, you can swap between D-pad and left and right analog stick control.
It resembles the Sega Saturn which is one of the best controllers for a fighting game and 2D platforms ever. It has secured wired connection and you will feel like traditional controllers rather than typical fight pads.
And if you are looking for a proper fight pad for the switch. Then PowerA Fusion is the best one to start playing.
Price of this Nintendo Switch controller is $60
PowerA Nintendo Switch Wireless Controller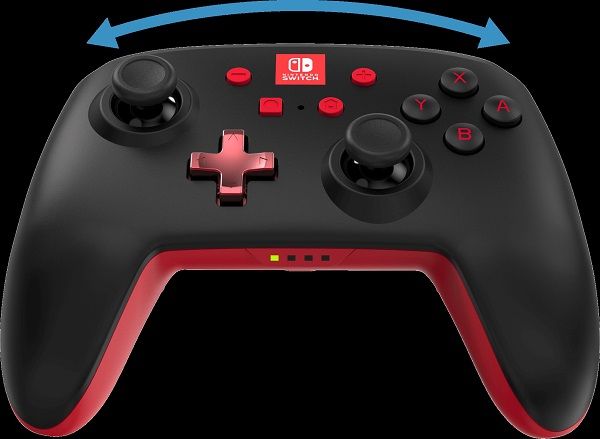 This PowerA Switch wireless controller is the Best Nintendo Switch Controller. It features efficient Bluetooth and comes closest to the feel of Nintendo's pro controller.
Its additional feature is two extra buttons at the bottom of the controller. That can be mapped and it runs on AA-size batteries, so don't worry about the draining of battery.
It is also rechargeable. So don't think to trash the controllers once the battery drains.
It doesn't have rumble, IR, or Amiibo NFC support as switch controller pro has, but don't worry it has motion Controls so just play hard, that's the reason it is the best switch controller.
The price of this Nintendo Switch Controller Pro is $40 to $50.
Nintendo Availability in Market
If you are looking to buy the Best Nintendo Switch Controller you can have a look at Walmart and Gamestop. These places provide offers and a wide range of Nintendo, you can choose anyone from the list and buy it.
Nintendo Switch Controller Walmart has a wide list. Thus you can select upon your choice and it also offers free delivery above $35. Also, most of it is available for free delivery, they also have accessories related to Nintendo.
While on the other hand, Nintendo Switch Controller Gamestop is an E-commerce platform, where not only Nintendo, you can also select other electronics, toy collection. It has a collection of Best Nintendo Switch Controllers and they also offer store pickup facilities.
The Bottom Line
We spent hours evaluating Nintendo Switch controllers to determine, which ones to put on this list. We looked at convenience, customer reviews, price, and special features.
There continue to be more and more accessories coming out for the Switch so we'll keep looking to see what other controllers we should add.
So, here we will put an end to this blog for – Best Nintendo Switch Controllers. If you want us to add more in the list then leave a comment in the comment section box below.
Till then, Stay Tuned……….