Stellar Data Recovery For Mac – Recover Lost Mac Files Quickly
1 min read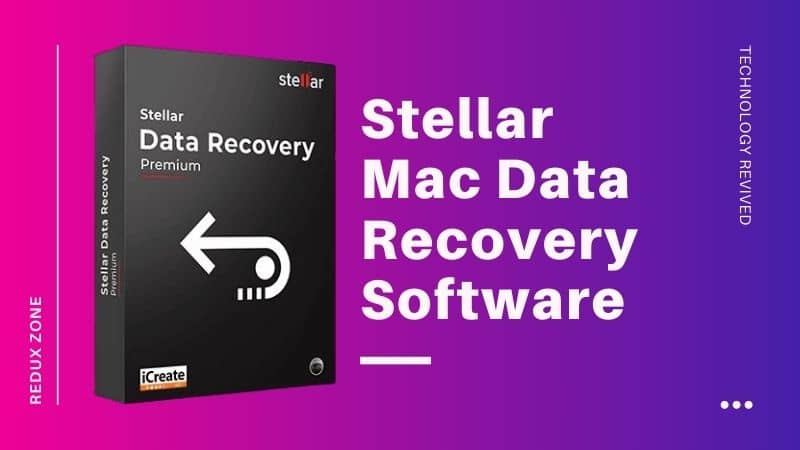 Hey, are you trying to recover your lost Mac data and ended up having no clue! So, here we are with a blog that deals with Mac Data Recovery Software.
In this era, most of the data including personal, official, and professional files are stored digitally. In such cases, data loss could be hectic and you may land up in grave problems. We have brought you the ultimate and ever-lasting solution to the problem.
Stellar, a prominent name in the industry has come up with the mac data recovery software.
It is the only tool you would go with when it comes to mac data recovery software.
Without any further ado, let us see what makes Stellar Mac data recovery the most demanding and trusted of all.
What Makes Stellar- The Best Data Recovery Software for Mac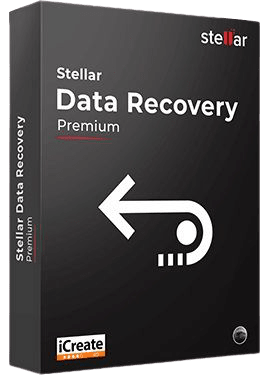 You might be wondering what makes Stellar the most demanding and popular program to recover deleted files Mac out of all the software afloat in the market.
It is none other than its features that make Stellar- the best data recovery software.  These are the hidden treasuries to mark your Mac data safe and secure.
Let us go through its salient features:
Recovers Mac Files from Emptied bin
This tool ensures data recovery on mac from emptied bin or trash. Avoid the overwriting of the deleted Mac files and launch the stellar data recovery for mac to scan the disk and recover the files to your desired place.
Restores Data from Formatted APFS/HFS + partition
Formatting results in the loss of all data stored on that particular partition or volume. Stellar Mac utility furnishes you with a deep scan feature to recover files from formatted partition or drive. Through the file-signature-based search technique, it locates fragments of the lost data and stitches them together as a whole, integral unit. Moreover, this technique is also efficient in data recovery of corrupt or lost partitions.
Retrieves Files from Deleted Mac Partition
Stellar data recovery tool for mac facilitates the recovery of data lost due to partition table damage (i.e. corrupt partition), partition deletion, improper partition resizing, bad sectors, file system corruption, etc. Moreover, it is also capable of retrieving data from accidentally deleted BootCamp partition.
Facilitates Recovery from Dead Macs 
Any mac device may crash or fall prey to any accidents which might result in a 'grey screen of death' problem. This software helps you hereby facilitating the creation of a bootable recovery drive. This bootable USB flash drive lets us have easy access to the Mac, scan the start-up disk, and recover Mac data. So, we can also say that it furnishes external hard drive data recovery mac and also the best Software to recover deleted files Mac
Most-Diverse and Comprehensive Mac File Recovery Tool
If you are a MAC user and looking for data recovery software, then this is the best tool. Because, it allows data recovery from all Mac devices including MacBook Pro, MacBook Air, iMac, Mac mini, & other models, loss scenarios, make & model of the storage drive, file types & formats, file system, and all macOS versions. It restores Mac data from SSD, HDD, SD card of Western Digital, Samsung, Toshiba, and SanDisk brands which are natively used on Mac.
User-Centric Interface for Comfort & Convenience
This software has easy to use interface and allows users a customized recovery by allowing us to choose the specific file types to recover such as document, email, photo, video, audio, etc., and storage drive or partition. This feature imbibes a faster recovery.
Moreover, it previews all recoverable data in tree format that help us verify and select the data or required file for recovery. The software also allows saving the results of scans to ease the recovery for the succeeding times.
SMART Drive Monitoring and Cloning
The software has SMART drive monitoring included in it which helps us to keep track of drive Temperature, performance, and overall health. Clone Disk feature creates a replica of the affected drive with bad sectors for performing secure recovery.

Facilitates Disk Imaging for Safer and Faster Recovery
The disk image feature is quite helpful in the safe retrieval of data from drives that possess bad sectors or are prone to corruption or failure and can't sustain the stress of any direct recovery procedure. The Stellar Mac Data Recovery software creates an automated image of a disk having bad sectors or prone to failure or corruption so that it facilitates faster and easier data recovery.
Free Technical Support 24*5
The software offers free technical support 24*5 wherein technical experts guide you with every step be it buying the product, installation, or usage if necessary.
Unicode support
Stellar Mac Data Recovery software provides support for Unicode Drive Name / Image.
Media Auto-Refreshing
Newly added media adds up to the list automatically.
Supports Multiple Languages
Stellar Mac Data Recovery tool supports multiple languages in its interface that include English, German, French, Italian, and Spanish.
Supports Multiple File Formats
This mac data recovery tool supports multiple file systems such as:
Macintosh file systems – HFS, HFS+, and APFS.
CD/DVD file systems – CDFS, UDF, and HFS+.
Most people search for free mac data recovery software, free data recovery tool, free data recovery software mac Reddit, and Stellar data recovery for mac free but these versions allow recovery of data to a certain limit.
While some of the free demo versions only allow scanning of retrievable files. However, recovery is restricted.
However, the free demo version of the software is also not full-fledged with the diverse facilities.
If you don't want to risk your precious data on your Mac Devices, then the best option is- Buy Stellar data recovery for Mac.
If you are wondering how to recover deleted files Mac without software, then let us inform you that it's not safe to go for the manual methods. Firstly, manual methods can take lots of time and it's not even sure that you'll get your data back. Also, you might end up losing some more data. So, there is a risk in going for manual methods.
How to Get Stellar Mac Data Recovery tool?
Stellar data recovery for mac is essentially the most demanding Software to restore deleted files on Mac for it is the most trusted and prominent brand when it comes to data recovery tools.
So, let us see how you can get this Stellar for mac and do justice to your valuable data:
Click on 'Buy now'.
Choose your pack. (Professional/ Premium/ Technician)
Fill in the billing details. Payout.
Get the activation mail and download link delivered in your e-mail. Enjoy unlimited data recovery.
However, Stellar Mac Data Recovery software can be downloaded for free via data recovery software mac free download full version. This free demo version allows you to recover files up to 1 GB only. Nonetheless, regarding the recovery of more data, you need to go for its licensed version… means you need to purchase it.
Is your System Ready to Install Stellar Mac Data Recovery Software?
You must ensure that your system meets the following requirements before you buy or install the product.
Minimum System Requirements:
| | |
| --- | --- |
| Processor | Intel-compatible (x86, x64) |
| Operating System | Mac OS X 10.11 and above |
| Memory (RAM) | 8 GB is recommended. 4 GB (minimum) |
| Hard Disk | 250 MB of free space |
 Once you find your system fits in, you are now ready to install the Stellar Mac Data Recovery Software.
Installing the Stellar Mac Data Recovery Software- the Duck Soup
Follow these easy steps to install the Mac Data Recovery Software:
Unzip the downloaded dmg.zip file.
Double-click the above dmg file. A virtual volume- StellarDataRecovery
Drag the StellarDataRecovery volume to the Applications
Double-click on StellarDataRecovery in the Applications folder to launch the software.
Tick the License Agreement. Thereafter, the main window of Stellar Data Recovery software is displayed.
You must be curious about 'How to recover lost files on mac?'
Let us See How to Recover Lost Files on Mac
The user-centric interface of the Stellar Mac Data Recovery tool makes it easy to use. Let us see how easy it is to recover lost files on Mac-:-
Firstly, launch the Stellar mac Data Recovery Software.
Secondly, select the types of data you want to recover.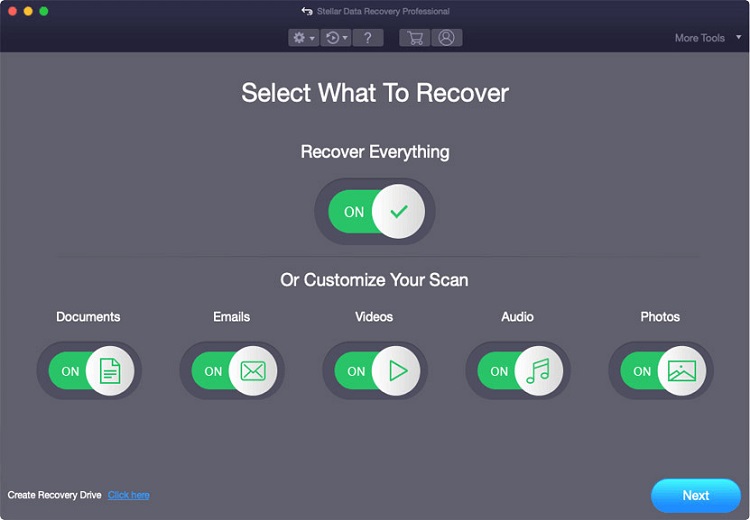 Thereafter, Click 'Next'.
Select the desired storage drive from where you want to recover files.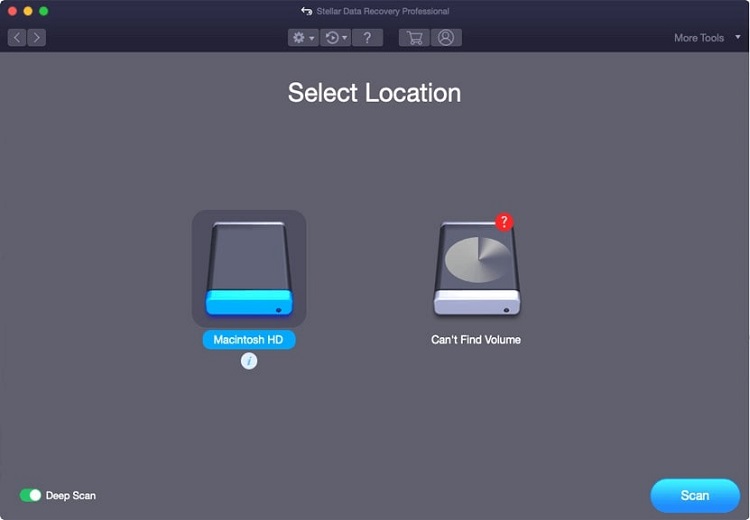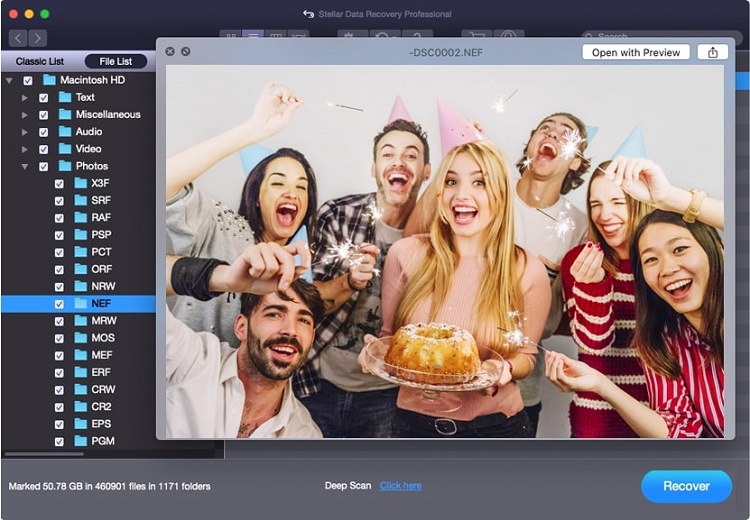 Lastly, select the files you want to recover. Recover.
Stellar Mac Data Recovery is also capable to recover files from Time Machine.
Now, getting to know about the Stellar Mac Recovery Software, there are other versions that needed to be discussed.
And, the versions are Stellar Mac software Crack & Stellar Data Recovery Mac Activation key so let's get some knowledge about these versions of Stellar Mac utility. 
Stellar Data Recovery for Mac crack
The Stellar Mac Data Recovery Software is a kind of Stellar Data Recovery free edition for Mac.
Yes! you heard it absolutely right, the Stellar Mac file Recovery Crack version is a free version that provides all the features of Stellar Data Recovery Professional for Mac free of cost.
So, this means while going for this version, you don't have to lose your pocket as you'll get all the advantageous features free of cost.
But! If it's free that doesn't, mean it's profitable, if you go for the free Mac tools, it might possible that you get in the hands of data attackers.
First of all, this  Stellar Data Recovery for Mac crack is not developed by the official developer and developed by some cyber crooks with malicious intentions.
So, when you install this Crack Software, you might start getting lots of bugs, along with that you'll most often get the notifications to download the other free Software.
Apart from that, if you anyhow download the other free Software and also the crack Software, they will lead you to some other malicious websites.
Though, the result will be they might steal your private and important data and blackmail you for the money.
Moreover, you'll end up losing all your important data and it's not sure, if you pay the Ransom Money they will return your data.
That's why for your safety, we never advise you to go for the Stellar Mac Data Recovery Software Crack Version.
Always buy the Stellar Data Recovery Professional for Mac Software from the official website.
Now, let's discuss the other point i.e., Stellar Mac Recovery Software Activation Key. 
Stellar Data Recovery Mac Activation key
The Stellar Mac Utility Activation Key is a certain kind of code given to users during the purchase of Stellar Mac file Recovery Software. 
Moreover, once the purchase is done, when the user states to install the Software, the activation key code is asked.
So, always remember the Stellar Mac tools Activation Key is very crucial while purchasing the Stellar Data Recovery Professional for Mac Software.
Likewise, like the different versions of the Software i.e, Stellar Data Recovery Premium for Mac, Stellar Data Recovery Technician for Mac, & also the Professional version, the activation key also comes accordingly.
Now, if we are discussing everything, why not discuss the price of Stellar Mac Data Recovery Software. 
So, let's have a look…
Stellar Mac Data Recovery Software Price
Along with being an easy-to-use Software, the Stellar Data Recovery for Mac comes with the best prices according to its versions.
Though all the versions come with a 1-year license, the more high-priced version comes with more advantageous features.
Conclusion
Stellar Mac Data recovery software is the best tool for the devices operating on Mac OS. Its diverse features of recovering files from dead mac devices, disk imaging, and recovery from BootCamp and time machine make it the most demanding and versatile of all.
Who wouldn't like to choose software that offers versatility, security, and unlimited recovery at the same time with a user-friendly interface?
Don't go for searching terms like free data recovery mac and go on the way to mishandle your valuable data.
FAQs
Can I recover data from a password-protected drive?
Yes, you can recover data from an encrypted drive. Once you have selected the encrypted drive from the software interface, enter the decryption password.
Once it decrypts, you can scan. Further, you can recover the retrievable files.
How to restore data from emptied Trash or recycle bin?
To recover files deleted from emptied Trash or Recycle Bin, you should follow the listed process:
Select: Launch Stellar Data Recovery Professional software. Thereafter, select the type of files, then click Next. Further, select the storage drive location.
Scan: Toggle on the Deep Scan switch. Then, click Scan. After the completion of the scan, click the Deleted List tab to find all 'Trash / Mac Recycle Bin' deleted files or emptied Trash data.
Recover: Preview the retrievable files. Thereafter, select the required items. And, then click Recover.
Save: Further, click Browse to specify a distinct save location then click Save.
We hope this blog helped you out with Mac Data Recovery Software. Post your further queries in the comment section box and let us know if we can help.
Stay tuned for further updates.