Mac Flashing Question Mark Folder Error
7 min read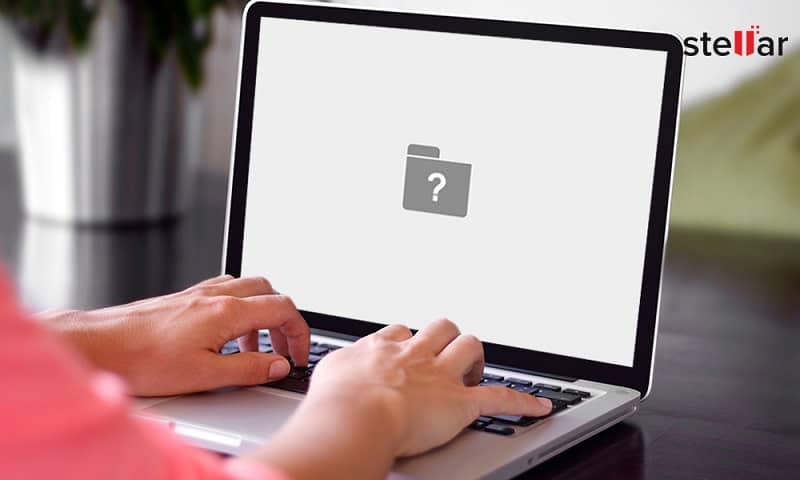 We're gonna give you a brief insight on Mac flashing question mark folder error 
And also answer your question on what do you do when a folder with a question mark blinks on your Mac computer?
You faced no problem with your mac as it has been working at its A1 condition for years but today you are unable to start up your Mac all of a sudden.
Now you find a folder with a question mark sign when trying to boot your iMac or MacBook.
If you are an ardent mac user you already know that this dreaded sign can't be a good one and fear has struck into your heart now.
There's no need to stress it out at all, friend. We suggest you follow this guide to fix the error before seeking out any professional help.
Note that dealing with mac flashing question mark folder error may sometimes result in a data loss scenario. Nonetheless, we're gonna provide you the best solution for that too.
What Does a Folder With a Question Mark Mean On a Macbook Or iMac?
Instead of showing the Apple logo, you see a flashing folder question mark at the center of your mac screen during the startup. This can occur across MacBook, MacBook Air, MacBook Pro, iMac, Mac Mini, and Mac Pro as they're built on the same macOS operating system.
The icon of the flashing folder with question mark MacBook air is indirectly indicating the absence of a boot device. This means that your mac is not able to find its startup disk which is preventing it from booting.
Moreover, there can be two cases related to the MacBook pro flashing folder question mark startup. In the first case, the icon may appear for a few seconds while starting up. But your system will continue to boot.
Simply, you just need to go for a reselection of your startup disk which can easily be done from the System Preferences. Restart your system after re-selecting the startup disk to resolve the issue.
However, in the second case, the flashing question mark folder will crop up but the startup won't even continue. It is the indication of the failing of your HDD/SSD/Fusion which is more likely to occur than anything else.
What Causes the Mac Flashing Question Mark Folder Error?
Now you know that the mac flashing question mark error occurs because your mac cannot discover its boot directory. But why does that happen?
Failed Hard Drive: If you have a mechanically damaged hard drive or a poor cable, your mac won't be able to identify the hard drive and not a startup.
The error can also pop up if you have started up your system from an external disk and unplugged it later indicating a hard drive failure.
System Corruption: The intermittent failure of your hard drive can result in unsuccessful installation or update problems leading to a system corruption.
Power Surge: The components on SSD/HDD can be harmed due to power surges that can make them unable to function properly.
Power Cycles: Unexpected power cycles can damage solid-state drives. This can also happen when the external drives are not safely ejected.
So that was all you needed to know about the mac flashing question mark error. Now the next part of this blog is gonna give you the ways to deal with this error.
How Do I Fix Flashing Folder with Question Mark on MacBook Pro, Mac Pro, iMac, or Mac Mini? 
Given below are some of the proven working methods to fix the mac flashing question mark error.
Boot mac from an install DVD. This option is for older macs.
You need to force your mac to boot from the optical drive DVD.
First, move the install DVD, the one that came with your mac, into the optical drive and reboot. Use a current DVD if you've got a later macOS.
Press and hold the C key or the Option key once the boot chime rings to display the Install Disk or Apple logo show up.
Now at the startup, select the language and press 'Enter'. Open 'Utilities' and then 'Disk Utilities'.
Choose your macOS partition for the hard drive on the list and navigate to the 'First Aid' tab.
Press on your hard drive's MacOS partition and run 'Repair Disk'. Run the same again until you see the green 'OK'. After that, run 'Repair Permissions'.
To restart your system from the hard drive, select your drive by using the Startup Disk.
How to Fix Flashing Folder with Question Mark on Mac without CD or DVD?
Reset the default startup disk.
From the Apple menu, select System Preferences and choose Startup Disk.
Press the lock icon at the bottom and enter your password to display the windows.
Choose the disk you want to use for the mac startup. It's known as Macintosh HD.
Hit the 'Restart' option.
Reset the PRAM/NVRAM
This is an effective method to avoid the flashing folder with question mark Command R not working issue.
Firstly, you need to shut down your Mac. In case you can't shut down normally, hold the power button for a few seconds until it shuts down.
Turn on your mac again.
Now hold down the Command-Option-P-R keys simultaneously before you see the grey screen.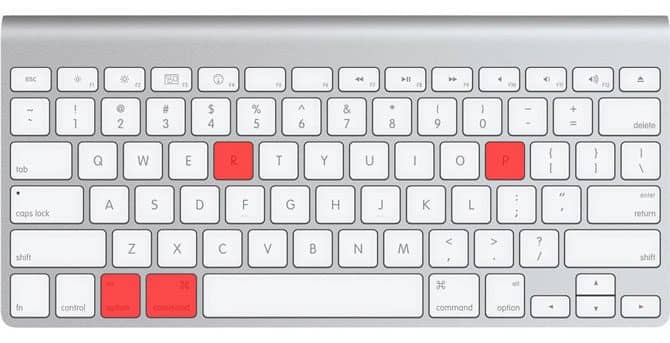 You must keep holding the keys until your system restarts and you hear the startup chime for the second time.
Finally, release the keys.
Perform a safe boot.
Shut down your Mac and restart again.
Click and hold down the Shift key to start the safe boot while restarting your system again.

Also to check normally, restart mac again after the boot.
Try repairing the startup disk
Press and hold the system's power button for at least 5 seconds to turn off your mac.
Turn it on again.
To start your system from macOS recovery, hold down the Command and Option and R keys and press them down until you see the Wi-Fi network screen.
Connect to a Wi-Fi network. Once the internet is connected, a macOS Disk utility copy will be downloaded automatically from Apple's server. After the download, the macOS utility screen will appear.
Note: Your mac is having a software-related issue if you see your disk under the internal section and if there isn't any disk under the same then it is definitely a hardware-related issue.
Navigate to the Disk Utility.
Now choose your startup disk and press the First Aid tab.
Hit on the Repair Disk option for verifying and repairing any issues.
Close Disk Utility after successfully repairing the issues.
From the Apple menu, select your startup disk and press restart.
Replace the Disk
If the mac flashing question mark error occurs due to the failure of the disk, what you can do only is to replace the disk.
As mentioned above, you might run into a data loss situation while dealing with the methods to fix mac flashing question mark error. Besides, data loss is a common scenario in today's world, right?
Therefore, we advise you to consider Stellar Mac Data Recovery Software for effortlessly retrieving all your lost data from any Mac storage devices.
Stellar Mac Data Recovery Software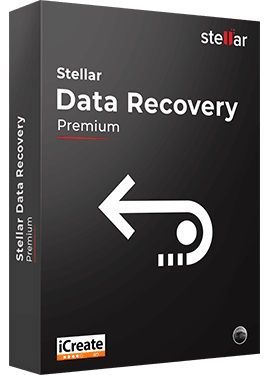 Stellar has done a superb job in creating the mac data recovery software. It has an intuitive GUI, menu layout, easy navigation, and effectiveness. The software is capable of recovering a huge amount of data from all Mac drives and devices.
Stellar Mac Data Recovery Software is known for its unique features:
Recovers permanently deleted mac data files from an emptied Trash or Bin.
Can deeply scan and regain data from formatted APFS/HFS+ Partition.
Performs recovery even if the mac device crashes or faces the 'spinning beach ball of death' or 'grey screen of death'.
Provides disk imaging feature to display the bad sectors and to facilitate faster and safe recovery.
Displays SMART attributes of the hard disk to verify its overall health.
System Requirements:
| | |
| --- | --- |
| Processor | Intel |
| Memory | 2GB minimum (recommended – 4 GB) |
| Operating System | macOS Catalina 10.15, Mojave 10.14, High Sierra 10.13, 10.12, 10.11, 10.10, 10.9, 10.8, and 10.8 |
| Hard Disk | 250 MB of free space required |
Conclusion
Trying to start your mac and seeing a Mac flashing question mark folder error can be very frustrating or even be the worst nightmare for those who have been a Mac user for a long time. Most people get perplexed and do not understand what do you do when a folder with a question mark blinks on your Mac computer.
But unfortunate things can happen to anyone, right?
Nevertheless, now you know about the error and the reasons behind it. We hope that these above-mentioned methods will help you to get rid of the Mac flashing question mark folder error. 
Besides, if you fall into a data loss scenario, you can try the Stellar Mac Data Recovery Software. Trust us, you will be able to retrieve almost all type of files from you mac device. Use the free trial version of this tool first and if you're satisfied go for the priced editions for added advantages.