Ways To Fix: Android Device Not Supported Error
5 min read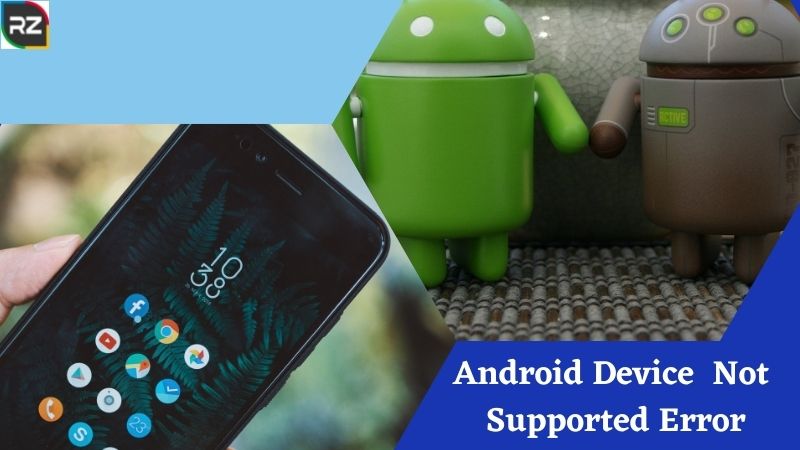 It is very frustrating when you want to start to download something and a message pops up causing an 'Android device not supported' error and you don't even know what does device not supported means. It generally happens when you are trying to download any kind of application from Google Play Store. Even if you try to update any installed application, you might sometimes come across this Android device not supported error.
Above all, there are many other messages which might pop up as an alternative to the Android device not supported' error. This includes messages like:
This app is incompatible with your device- Google play
your device isn't compatible with this version- Google pay
So, if you are one of those users, who are very much disturbed with this problem in your handset, then you could definitely give a read to this article. This blog especially writes about the ways and solutions to your Google Play Store error.
Note: While trying different ways to resolve your issue, there might be chances of losing your important data or files which is not worth the risk. Therefore, to secure those files you can back them up using an excellent Technical designed tool, Tenorshare Android Data Recovery software. It not only helps you in backing up your stored data but even helps you in restoring the lost data or files which have been lost in the process.
Note: Tenorshare Android Data Recovery Software is available in both FREE & PAID versions… The free version allows you to scan & preview the lost files… However, in order to recover those lost files, one needs to purchase the license version…
Causes of Google Play Services not supported by your Device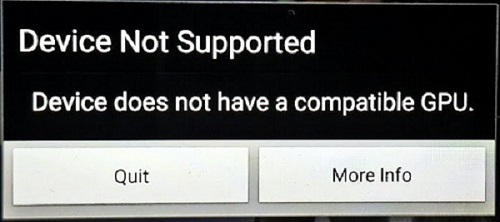 If you are wondering Why is My Device Not Compatible With Some Apps? And why Your Device Isn't Compatible With This Version Google Pay and also Android device not supported' error and, then this is the part of the blog which will help you understand the reasons behind the same.
Moreover, the solution can be found in the device's various characteristics. It's a message letting you know that you won't be able to install an app on your smartphone.
Know The Causes: 
For starters, it could be linked to the account you're using to look for an app.
Second, it's possible that the gadget isn't up to date enough to purchase the app.
It's worth noting that the Google Play Store is only available for Android devices. So, if you're looking for an app to download to another device, it'll display the notice, Google Play Services not supported by your Device or this app is incompatible with your device. It will not work if you are using an iOS smartphone or any other operating system.
If you use two distinct Google Play accounts, you'll get an Android device not supported error The phone number that you use to operate Android devices can be used to register. You'll get the same notice if you try to log in with a different Google account on your PC.
Likewise, some people may have rooted their Android systems incorrectly, which is one of the reasons why some apps are incompatible with your Android systems, resulting in the " Google Play Services not supported by your Device " error on your mobile screen in the Google Play store. However, the wait is over!!! Your problem is solved!! Here is the next part, where you can find solutions to your questions about why is my device not compatible with some apps.
How to Fix Android device not supported error?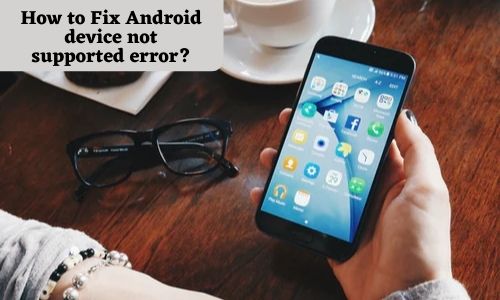 How to Make Android App Compatible with All Devices? 
Know here the awesome ways to fix the Android device not supported error and if you get this error This App Is Incompatible With Your Device. Google Play, Then follow the methods:
Remove Google Play updates from your device
The Google Play Store is always being updated. As a result, any new app will not be compatible with the most recent Google Play upgrades. As a result, all you have to do now is delete Google Play updates from your device. Just carefully follow these stages and procedures:
Go to the Settings
Continue to "Apps," "Application," or "App Manager."
Now, select Google Play Store and press the enter key.
Now select "Uninstall Updates" from the drop-down menu.
To gain app access, use a VPN 
The message you just read will help you find a great solution to your Android device not supported error. If it still doesn't work, it's possible that your location's VPN number is missing. You may easily connect to a VPN by downloading an app.
Clear Caches
The error message is sometimes caused by the system cache. As a result, your Android device's cache must be cleared. You must also erase the app cache data if you have an app loaded on your phone yet the notice appears on the Google Play Store. You can use an app to clean up your gadget on a regular basis. So, here are some steps you should follow to clear caches from your device, Smartphone, or PC/Laptop/Tablet.
Steps to clear caches from smartphones to fix Android device not supported error are:
Storage with a tap.
Tap Storage.
Under Device Storage, select Internal Storage
Tap Cached data.
When a dialogue box asks if you're sure you want to remove all app cache, select OK.
Steps to clear caches from the browser of your device to fix Android device not supported error:
On your smartphone, open the Chrome
To open a dropdown menu, tap the three-dot icon in the top right corner.
Clear browsing data after tapping History.
Using the Time Range dropdown option, select the oldest date you want to be cleared.
Choose from the images and files that have been cached.
To clear cache, press the Clear data
However, App data such as account information will not be deleted if the cache is cleared. App data, including account information, can be erased from the same menu; if you choose to do so, proceed with caution. So, to be on the safe side and also to retrieve back whatever you have lost, you should refer to Tenorshare Android Data Recovery software.
This particular software comes with some amazing features which will never repent you from spending your money here. However, another important fact about the software is that is available in FREE as well as PAID version. The free edition allows you to look for and preview files that are missing… However, the license edition must be obtained in order to restore those missing files…
Change Location/Region 
The developers of the apps may limit the apps to a specified location. Changing the country on Google Play Store will solve the problem. Make sure you investigate whether countries allow the app to run on their devices before purchasing it.
Go to Google Play and open the Google Play Store
Tap the profile icon in the top right corner.
Tap Settings, then General, Account and device preferences, Country and profiles, and then Done.
Select the country to which you'd like to add an account.
To add a payment method for that country, follow the on-screen instructions.
It may take up to 48 hours for your profile to be updated.
Look for Updates of Android Version 
Examine the displayed message carefully, since updating your Android version may fix the issue. If it isn't upgradeable, you should look at the app's specifics. If it reads, look for a different version of the program on Google Play Store. There are various apps available on Google Play Store that can be used as a substitute. If you're using an iOS device, look for the AppStore version.
Ensure that your device is connected to the internet via Wi-Fi.
Open the Settings
Select About Phone from the menu.
Check for updates by tapping the Check for Updates An Update button will show if an update is available. It should be tapped.
Install. Install Now, Reboot and install, or Install System Software is the option depending on the OS. It should be tapped. The phone will restart.
Change your device
If you want to utilize the app on your device, you'll need to purchase a device that works with it. This is the sole option for apps that aren't allowed to run on any other operating system. You may also search for the apps on Google Play Store alternatives. Other play stores may have the same app as the Android version you're looking for.
However, these were some general solutions to your Android device not supported error. These mentioned solutions are used to solve errors like this app is not compatible with your device' CPU huawei as well.  Let's look into some specific devices which have faced the same situations and how should be that fixed.
Note: If you want quick results, then you can also prefer going for Tenorshare Android Data Recovery Software. Also, remember always buy the Software from the Official Website.
How to Fix: this app is not compatible with your device windows 10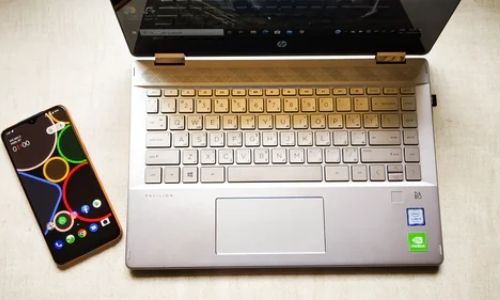 There is obviously an alternative for every single Windows 10 user to address everything from entertainment to backup programs. The steps you could use to fix the problem are:
Delete the cache files created by Windows Update.
Check to see if you have the most recent updates installed.
Look for the app in the Microsoft Store.
Install the app again.
Microsoft Store should be reset.
Restart the application.
Troubleshoot the app with the app troubleshooter.
Ascertain that the Application Identity service is up and operating.
Turn off your antivirus and firewall.
Conduct a fast SFC scan.
DISM should be run.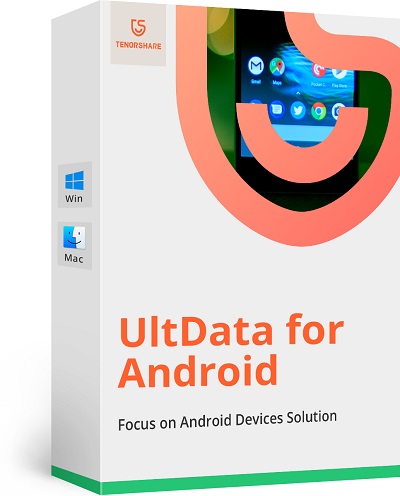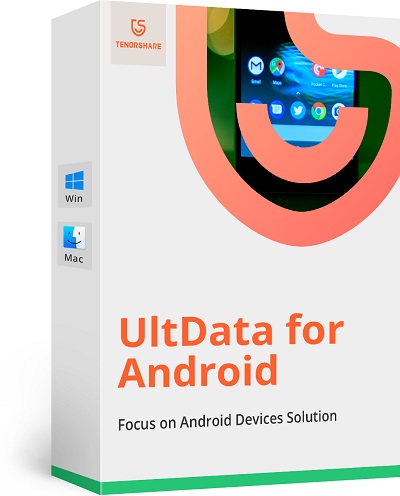 There are cases where while retrieving back the data, you might get all your data lost. This can be a very serious issue to cope up with. Therefore, if that's the case, Tenorshare Android Data Recovery Software was designed to help users like you recover lost photos, pictures, addresses, text messages, and phone calls from any Android device or model.
It comes in 3 timelines of licenses: 1 month. 1 year and Lifetime, where the lifetime version is a bit expensive than the other two, but also adds on some extra features. Moreover, the software is well-suited to assist in scenarios like system failure, virus attacks, jailbreak, and locked or broken devices. The app offers three data recovery options: iCloud backup, iOS backup, and iTunes backup.
To Rapidly Recover Your Missing Data, Follow These Simple Steps: 
After the system has been successfully linked, pick the option "Recover Lost Data."
Select the file type and then click "Start" to begin the search.
To save files, select the file you wish to recover and then press the "Recover" button.
Likewise, with just these 3 simple steps, you can get back your lost and memorable images within few minutes with some clicks!!
However, if you are very eager to get in hand with the software and use it to aid your Android device not supported error, then you can visit the official website and get yourself the Tenorshare android data recovery software.