Quick Guide On: How to Reset Network Settings on a Mac
6 min read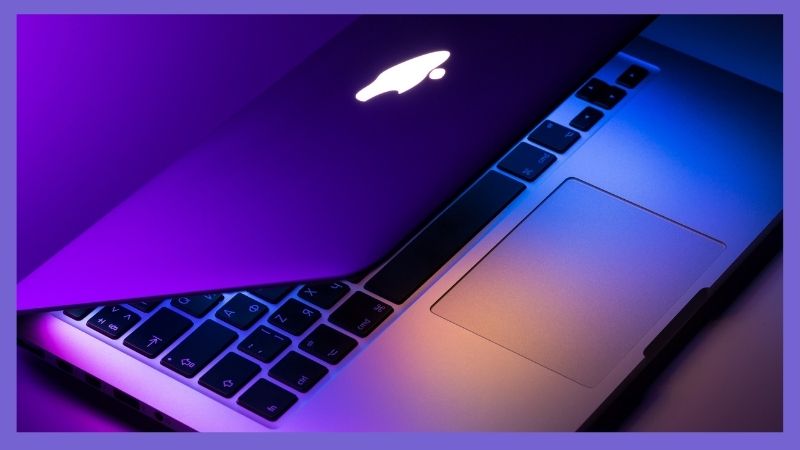 One of the most dependable personal computing devices is the Mac. However, you risk messing up your Mac network settings with features like Private Relay in macOS Monterey and increased VPN reliability. As a result, your Mac may be unable to connect to the internet, or your internet speeds may be slow.b This article will show you how to reset network settings on a Mac computer. There is no specific function on Macs for refreshing internet and wireless connection preferences, unlike on an iPhone or a Windows 10 computer, but it can still be done.
However, in today's world, the majority of data, including personal, official, and professional files, is stored digitally. Data loss is a possibility when resetting Mac network settings, and you may find yourself in serious trouble. We've provided you with the most comprehensive and long-lasting solution to the problem: Stellar Data Recovery For Mac.
Well, the most enticing part about the Software that Fascinates its users is its uphold in the market with both paid as well as a trial version.
Though it makes it very convenient for the users who are not aware of the Software & for starters, they can just check the Software with the trial version.
Though the trial version comes with the limitation of only previewing data, still….you can opt for it to just have a reality check about the Software
Why should you reset your Mac network settings?
It's not always your ISP's fault. The Wi-Fi is operational, the internet is accessible, and there is no power outage. Even your Apple Watch can connect to the internet, so why isn't it working on your Mac? You've come to the right place if you're saying this to yourself.
It's possible that if you change your internet settings — even if it's as simple as connecting to a VPN — your Mac's Wi-Fi settings will become messed up. Internet settings are quite sensitive,' and even enabling/disabling a toggle could result in your Mac losing internet access.
In contrast to the iPhone and iPad, which have a one-click solution for resetting network settings, factory resetting network settings on a Mac is a time-consuming process. Regardless, here's How to reset network settings on a mac.
What Happens If I Reset My Mac Network Settings?
When you reset a device's network settings, you're essentially wiping out all saved internet and wireless preferences and settings. This is a common method for resolving Wi-Fi or other networking issues that prevent a computer, smart device, or video game console from functioning properly.
Nevertheless, in the process, you might mistakenly delete the user data along with the changed settings. For such situations, one can rely on Stellar data recovery software for Mac. It is available for free download.
You can only recover files up to 1 GB in this free demo version. However, if you want to recover more data, you'll need to upgrade to the licensed version… which means you'll have to pay for it.
How to Reset Network Settings on a Mac?
General Method for Recovering Network issues.
Check your Wi-Fi settings first. Wi-Fi can be found in Settings > Network & Internet > Wi-Fi. Wi-Fi should now be turned on. You should also make sure that Airplane Mode is turned on.
Examine Your Wireless Access Points
Check the connections between your WAN (wide area network) and LAN (local area network). These are the Ethernet cables that connect your router to your computer.
You may be unable to access the internet due to walls, furniture, or other obstacles. Re-establishing the connection can be as simple as moving closer to the router.
Restarting the router can sometimes help with connectivity issues. This is especially true if the router has not been turned off for a while.
Examine your DHCP settings
DHCP servers are typically set up on routers. This option allows computers to automatically join a network.
Your system could be the source of your network issues. If this is the case, Windows may have released a patch. Try updating your Mac to the most recent version.
Open Network Diagnostics for Mac
Mac Network Diagnostics is a tool in Windows that allows users to troubleshoot connection issues.
When other basic troubleshooting methods, such as disabling/enabling Wi-Fi, restarting Mac, or changing DNS, fail, you should reset internet settings on Mac.
Before heading ahead, we want to tell you that, if you are facing the stern issue of data loss & still not using Stellar Data Recovery for Mac to recover your lost or deleted files, then you are doing a big blunder. Though, we would suggest you purchase the Software & Get rid of the issue of lost files all in for one.
Easiest Method for Recovering Network issues.
System Preferences is the first and easiest way to reset mac network settings Ethernet or Wi-Fi, otherwise. We'll basically reset the network chip in this method, making it work as if your Mac had just arrived from the factory.
On your Mac, go to System Preferences.
Navigate to Network.
Select Wi-Fi from the left-hand menu.
Now, below the list of connections, click the minus (-) icon.
Press the Apply button.
Your Mac's Wi-Fi should be disconnected and disabled at this point.
Hit the plus (+) icon to re-add.
Select Wi-Fi and press the Create button.
Apply the changes.
After that, choose the Wi-Fi name and enter the password.
Complicated Method for Recovering Network issues.
If the above method fails to resolve the issue, this method will undoubtedly assist, but it is somewhat complicated.
By deleting configuration files, you can reset network settings on your Mac.
Turn off your Mac's Wi-Fi first.
Then, from the Dock, select the Finder icon and go to Folder… in the menu bar. /Library/Preferences/SystemConfiguration/
In the Finder window, select the following files.
com.apple.airport.preferences.plis
com.apple.network.identification.plist or com.apple.network.eapolclient/configuration.plist
com.apple.wifi.message-tracer.plist
NetworkInterfaces.plist
preferences.plist
Copy all of the files and save them to a safe location in case something goes wrong.
To move the above-mentioned five files to Trash, select them and press Command () + delete.
Restart your Mac once the file has been permanently deleted!
However, if there is a scene of loss of data while conducting the process, the use the data recovery software for Mac with just one click.
However, if you had the issue of Wi-Fi missing from network preferences mac, then these following steps will definitely come in handy.
Reset Network Settings Mac Terminal
On a Mac, open Terminal and type the following code: sudo ifconfig en0 down
To re-enable Wi-Fi in Terminal, type the following command: sudo ifconfig en0 up
If the above command does not work, use the following command instead: ifconfig -a
Conclusion
If none of the methods works, your Mac may need to be reset. However, while resetting, you might lose certain data, then need not worry. You can use Stellar software to get all your lost data with just a click.
I hope the methods above assisted you in resetting your Mac's network settings and resolving the issue. If you have any problems related to How to reset network settings on a mac or while following the steps, please leave a comment below and we will be happy to assist you.