Best Canon Photo Recovery Software (Windows/Mac) – Free Download
9 min read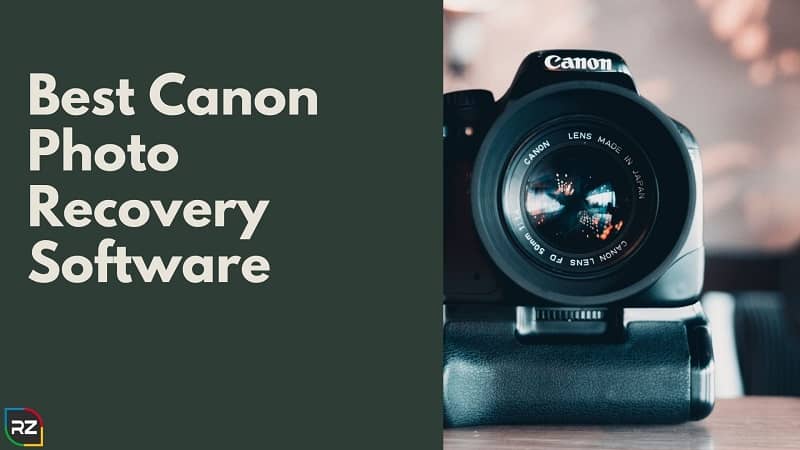 As the saying goes "A picture is worth a thousand words", the popularity of photography is heightening day by day all over the world. We take photos or videos to seize precious moments and also to express our pent up emotions. Photographs act as a time machine to rejoice our memories. Photographers, whether professional or amateur, always prefer Canon Eos as their first choice because of its innovative features.
Have you ever lost your valuable photos and videos due to accidental deletion or careless formatting of the memory card? If yes, then you must have wondered about the photo recovery software that can help you out get rid of this situation… Well, this blog deals with Best Canon Photo Recovery Software…
However, unlike the name implies, the software is for other digital cameras also… like: Nikon, Olympus, Sony, Panasonic, Pentax and etc.
So, if encountering a photo loss situation on any camera and other digital devices, go for this software and you will be able to rescue all your lost photos…
We have noticed many people curious about: How to Recover Deleted Photos from Canon Eos Rebel T6… so if you do also have the same query… kindly go through the blog and follow the instructions carefully… you will for surely retrieve all your intentionally or accidentally lost photos.
Now before jumping directly onto the software, have a quick glimpse of things, associated with photo recovery.
Nonetheless, if in hurry, directly download the software and proceed with the recovery procedure of your lost photos.
What Happens When You Delete the Photos? 
The delete function does not erase your photos and videos straight away from the memory card. What happens is that it makes the data in those files available for overwriting. But you do not get any access to them. To put it simply, it allows the camera memory card to include new photos and videos to space whenever required.
The case is similar to the formatting of the card as it does not get rid of the files at once. But you need to note that if more and more newly generated data overwrites the old one, it will be next to impossible to recover it.
Is It Possible To Recover The Deleted Photos?
The data contained in the deleted photos or videos remain unharmed as long as you prevent new data from saving into the memory card. Therefore, it is almost assured that you can recover your lost photos and videos unless the previously deleted files are not overwritten.
It is recommended that you do not use your Canon Eos for any further shooting as it is difficult to say whether overwriting has occurred or not. You can disconnect the memory card from your camera or computer and keep it aside to ensure it's safe. Then, use photo recovery software to bring back your images.
Stellar Photo Recovery Software – Best Canon Photo Recovery Software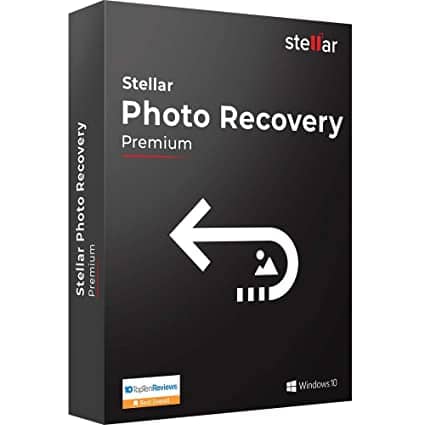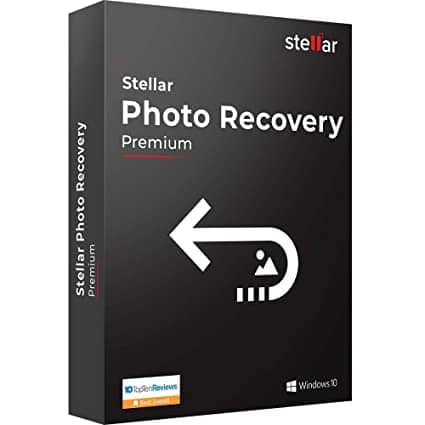 We know how important it is to maintain the storage of the images and videos that you capture through your Canon and how panicky it is to lose them. But it is not entirely your fault for technology is prone to defects. That is the reason for the growing market of free photo recovery software. However, you are most likely to get perplexed in choosing the best photo recovery software for your Canon Eos. We are delighted to introduce to you Stellar Photo Recovery Software which is the finest in the market.
Stellar is a free canon photo recovery software that effectively restores your lost images and videos within a very short period. It is a DIY tool with the potential to search almost all the files you've lost due to corruption, formatting, deletion, or malware attack, on a wide selection of devices including DSLRs, mirrorless cameras, and camcorders. The software is popular among the users for its impressive properties.
Note: Stellar Photo Recovery Software (aka best Canon Photo Recovery Software) is not completely free photo recovery software. You can recover up to 1 GB of data for free. However, regarding the recovery of more data, you're required to go for its licensed version… This means you need to purchase it.
What Are the Key Features of Stellar Best Canon Photo Recovery Software?
Stellar Photo Recovery software is designed for both professional and amateur photographers and is superior to other options for its variety of nifty features.
Photo Recovery & Damaged Photo Repair
The Professional or Premium edition of this software not only recovers all your photos and videos but also repairs the damaged, corrupt, blurry, or distorted ones. It is a great advantage for people who are engaged in filming, shooting, editing, etc. types of ventures.
Supports All Cameras & Image Formats
Most of the photo recovery software recover photos only in JPEG formats. On the other hand, Stellar photo recovery (being best Canon Photo Recovery Software) supports both RAW and JPEG images for the aid of professional photographers. It also supports every other image format of almost all the major camera brands like Canon (CRW/CR3/CR2), Nikon (NRW/NEF), Kodak (DCR/K25/KDC), Sony (SRF/SR2/ARW), EPSON (ERF), and many more.
Recovers Video & Audio Files
Stellar Photo Recovery is not just an ordinary software. It is popular because it can support the recovery of around 100 formats of video (MP4, 3GP, MPEG, MKV, AVI, DIVX, VOB, SVI, M4V, MIDI, TOD, VID, MOV, HD MOV, AJP, etc.) and audio (MP3, RPS, WAV, AIFF, M4P, AMR, CAFF, SND, NRA, OGG, AU, etc.) files as well. This feature comes in handy for vloggers and interviewers. It is the answer to your question of how to recover deleted videos from canon camera free.
Supports All Storage Media

 
Sometimes the SD card of your Canon Eos can get corrupted or damaged and you might end up losing all your valuable images and other media files. Do not stress it, Stellar Photo Recovery can undelete your seemingly lost files from any type of SD card, be it micro, mini, SDXC or SDHC. It supports all major SD card models such as SanDisk, Samsung, Toshiba, Transcend, Panasonic, etc. Most importantly, the software works on pen-drives, memory cards, SSD cards, memory sticks, P2 cards, flash drives, smart media, MultiMediaCard, and other devices too.
Works on Encrypted Drives
This best Canon Photo Recovery software can easily restore your lost photo, video, and audio files from BitLocker encrypted drives, volumes, and partitions without any trouble. All you need to do is just scan the storage drive, from your encrypted SSD, SD card, HDD, or flash drive, in the software, and enter the BitLocker password to begin the recovery process.
Recovers From Huge Capacity Devices
The free photo recovery software that is available in the market often fails to perform recovery in devices that have large storage capacities. Stellar Photo Recovery – Professional software has been formulated with the capability to retrieve permanently deleted photos, videos, and audios from devices with volume as huge as 6TB (Terabyte) and more.
Recovers Unicode Files
Apart from recovering a diverse range of file formats, the photo recovery software of Stellar can also support the restoring of Unicode files. This makes it unique from other deleted photo recovery software.
Quick & Deep Scan Option
The search for your lost photos, videos, and audios depends on the file signature. If your desired file is not detected after the quick scan, you can go for the deep scan function. This feature will perform a comprehensive scan of the drive or location to accurately restore all your files. The improved full-scale scanning engine is made for handling severe data loss situations.
Previews Scan Results
Stellar Photo Recovery software allows you to preview the detected multimedia files in three distinct ways.
File Type: It creates groups in accordance with photo, video, and audio files.
Tree View: It directs you to the media file location.
Deleted List: It gives a view of the deleted files for you to recover.
These three types of sorted previews help you in identifying desired files quickly.
Verifies Your Drive's Health
This best Canon Photo Recovery Software recalls you to take a timely backup by giving SMART information about your storage device. This helps in revealing the temperature and health performance of your drive, volume, or partition which in turn indicates if there are any HDD wearing signs or if the device is on the verge of failure. Creating a timely backup will save you from future data loss situations.
Restores With Date-Time Stamp and Thumbnails
The utility software recovers your photo and video files with their original resolution or quality, date-time stamp, camera model, and file name. This is a convenient way of identifying relevant files from a large stack. It also restores the respective thumbnails of your images.
Creates Device Image
Your storage device or media may start developing poor or bad sectors from steady usage, which often leads to data inaccessibility. Stellar photo recovery software (aka Canon EOS Photo Recovery Software) gives you a sector-by-sector image of the selected device so that you can secure the data on the remaining good sectors.
Saves The Scanned Data
The image recovery software of Stellar lets you save the directory tree structure results as a file at any point before or after the scan. You can use that information to resume the recovery process at a convenient time.
Fast Recover
Stellar Photo Recovery software stands out amidst other recovery software because it is faster and easier. The rate of recovery of the lost photos, videos, and audios is much higher than any other in the market. You can also view the estimated time while the scan is going on.
Stellar Photo Recovery is also available for Mac and is even the best choice if you are looking for a free photo recovery software mac. It retrieves deleted photos from Time Machine and other Mac-based internal or external storage devices. That being said, Stellar Photo Recovery is the most versatile tool available in the market.
How To Recover Deleted Videos From Canon Camera Free?
In order to recover deleted videos or photos from Canon Camera free, you're required to follow the set forth steps… The step brief how to use the Stellar Best Canon Photo Recovery Software to recover deleted or accidentally lost photos…
How to Use Stellar Photo Recovery Software (Top Canon EOS Photo Recovery)?
The software is very easy to use. You don't have to be tech-savvy for it. Follow the step-by-step guide given below:
Connect the memory card of your Canon camera to your computer. Then download and install Stellar Photo Recovery software.
Open the software and you will see the display of all the drives on your system. Select the Canon memory card drive and highlight the file types that you want to restore from the 'Advanced Scan' option.
Click the 'Scan' button to initialize the scanning process. You will be able to see the status and stipulated time of the scan.
Once the scanning procedure is finished, preview the thumbnails of the photos you've lost and select the ones you wish to recover.
Press 'Recover' and specify the destination where you want to store the retrieved photos.
Click 'Start saving' and you will find the recovered photos on your specified location.
Conclusion
As photographers, we tend to store thousands and thousands of images that we capture for the perfect shot. Not only that, we capture precious moments of our lives, we capture memories. And as humans, we make mistakes that include accidentally deleting the photos or heedlessly formatting the memory card. We lose important images for a lot of other reasons too such as memory card errors.
But there's always a chance to recover your lost photos and videos. However, for that to happen, you must stop taking more photos and videos immediately because that will prevent overwriting.
When it comes to retrieving images and videos of almost all formats, we always refer to Stellar Photo Recovery software as the Best Canon Photo Recovery Software. This is mainly because of its amazing set of features as discussed above. This brilliant software is rather self-explanatory and is completely safe and effective. You would not need to worry about your personal data or malware as the software ensures 100% privacy. It is a guaranteed worthwhile investment.
Note: Go for this photo recovery software definitely, if looking for free canon photo recovery software. Or ways on How to Recover Deleted Photos from Canon Eos Rebel T6. Moreover, you can go for this software if looking for the best free photo recovery software mac, as it is available for Mac OS also.